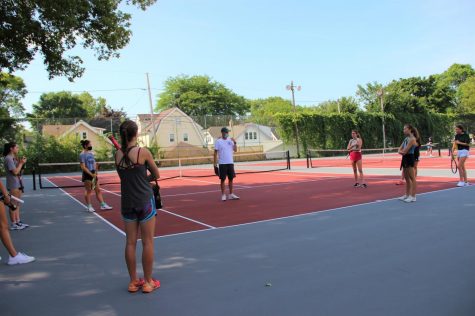 Sadie Cumberbatch and Sonia Bendre

September 10, 2020
All falls sports have been affected by the pandemic in some way, shape or form. The WIAA released guidelines earlier this summer outlining if and how sports will continue this year. They split fall sports into two groups: low-risk (girls tennis, girls swimming, cross country, mountain biking) and high-risk...
Noe Goldhaber and Katrina Kallas

January 9, 2020
371 Productions, under the leadership of Brad Lichtenstein, producer, and Emily Kuester, associate producer, is creating a documentary about the diversity and team dynamic of the Messwood football team. They started planning for the documentary in March, and they began filming in the beginning of July....