October 15, 2020
To accommodate the move to online school, a new bell schedule was developed for the 2020-2021 school year. The schedule changes include block schedules: longer class periods and fewer classes per day, and a day for asynchronous...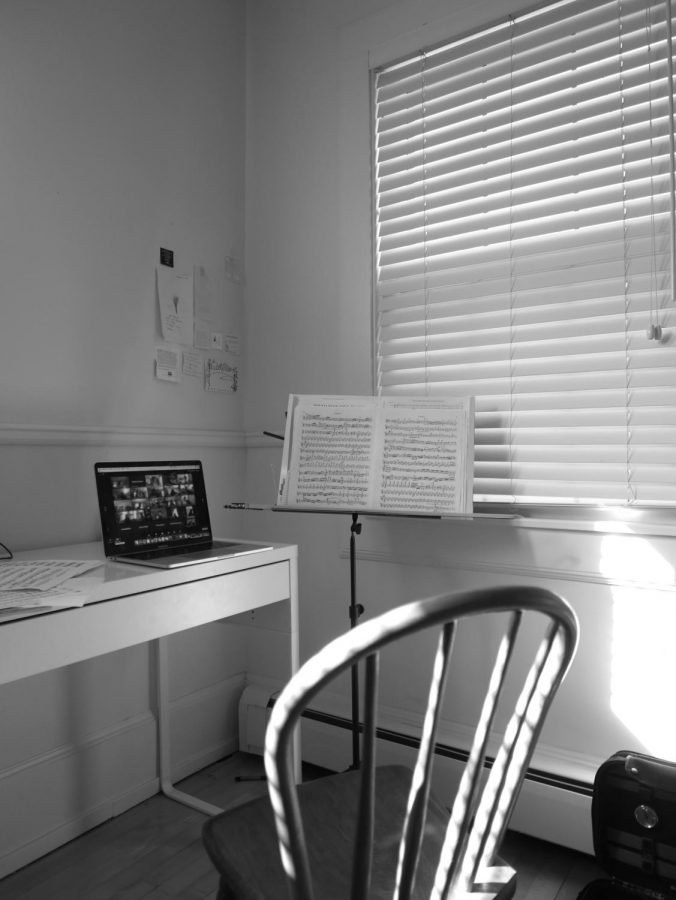 October 15, 2020
With all courses being virtual this school year, some may wonder about the technicalities of music classes. Like all teachers, Karen Frink, orchestra director, and Bryan Kujawa, band director, are trying to manage their curriculum...
October 15, 2020
The U.S. reacted slowly and poorly to the coronavirus pandemic. We had warnings from scientists and other countries being affected. We sat by and watched as China's and Italy's...
June 15, 2020
On the evening of May 31st, police in riot gear prevented protesters from coming down N. Oakland Ave into Shorewood. This single incident is emblematic of a larger issue in Shorewood. Granted,...