Changes made to district administration
Austin Moore-Gotsch, Special Ed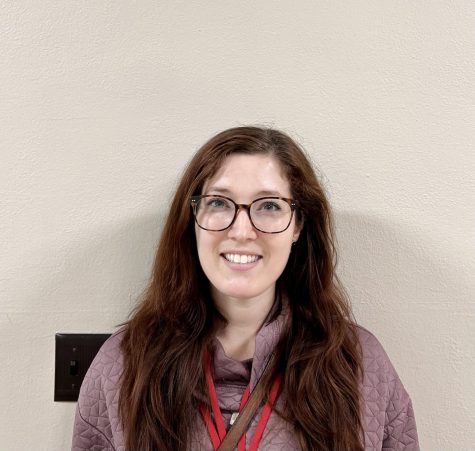 As Shorewood High School begins its 2022-23 school year, Austin Moore-Gotsch is ready to get started in her new position as the Special Education teacher.
"I came over here to interview. It was a very positive experience, a lot of the kids are great, a lot of the staff has been really wonderful," Moore-Gotsch said. "Everyone's been very welcoming. I am excited to just be in a new environment and learn new things."
Prior to working at SHS, Moore-Gostch taught at public schools throughout Milwaukee. She states that Shorewood students vastly differ from those she has worked with in the past. 
"Everyone here is very different, nobody is really all the same," said Moore-Gotsch. "You have a couple groups of friends who have the same interests, but there's a lot more variety of kids here. In terms of what you're interested in, what you want to do after school and what types of personalities you have, there's just a lot of different kids here, it's really nice."
 Moore-Gostch did not originally plan to work in education, but discovered later in life that she enjoyed it.
"Teaching was something that I kind of stumbled into by accident," said Moore-Gostch. "I was home for the summer during college and my mom wanted me to have something to do. She had me tutor at a high school that was close to our house at the time, in Oak Creek, and I just really liked it." 
For Moore-Gostch, seeing potential and value in every student is important. 
"Everybody has something that they are really good at, and for some kids it might just not be regular school… helping them find out what that thing is very cool," Moore-Gostch said. 
Apart from her new position as the Special Education teacher, Moore-Gostch will also be taking Mr. Aiello's place as the new advisor for National Honors Society. 
Kyle Sweeney, Mathematics
As the school year picks up speed, new math teacher Kyle Sweeney looks forward to teaching at SHS. One highlight from the first few weeks of school has been his students. 
"So far, I'm really enjoying the students… a good number of them seem genuinely interested in the classes and trying to get through everything," 
Not only is he enjoying the students, but also the school community. 
"My favorite thing has been the people, because everybody else that I've met that hasn't been a student has also been extremely generous, very friendly," Sweeney said. "…[people go] out of their way to do things for me that I rarely even have to ask for, and it's just been great."
Previously, Sweeney taught at Brown Deer High School for four years. He first learned about Shorewood five or six years ago when he moved into the Milwaukee area. 
 "I just happened to drive up Oakland, saw this school, not even a school, like campus essentially, and I was like 'oh my gosh that'd be a cool place to work, that looks sweet, I want to go see what that looks like.'"
Initially, he was drawn to the high school because of its interesting architecture and college campus set up. Sweeney said that the main differences between Shorewood and his past place of work are the extensive longevity of the buildings. 
"The buildings [here] have to be like 80 years older than the building over there, so it's completely different in that sense, there are so many things when it comes to the buildings, the rooms, and the technology."
His appreciation for school architecture stems from his love of math. Sweeney's interest in becoming a teacher came from his own high school experience in an advanced math class. 
"The teacher I had wasn't doing a very good job of trying to teach math, kind of taught from the textbook, read through it, and let you do the things and kind of let you struggle with it," Sweeney said.
He said while he doesn't feel this approach is necessarily wrong, it just didn't work for him as a student. 
"[His approach] definitely didn't help me at all, so I was like I think I can do this better, I don't always understand everything I'm doing now, but I bet you when I learn it, I could explain it better than this person does," Sweeney said.  
Sweeney received his bachelor's degree in science and mathematics from University of Wisconsin-Green Bay, and is certified to teach math at the high school and middle school levels.   
"I can teach from sixth grade up to through senior year of high school. I'm not licensed for anything above that yet, that'll come someday, and I'd prefer to teach higher level maths like pre-calc or calc." Sweeney said.
Sweeney is excited to be a new member of Shorewood's staff and become a part of the support system he admires.
 "Everybody's there to support where they can," Sweeney said.
Kyle Amati, Wind Ensemble, Symphonic Winds & Music Theory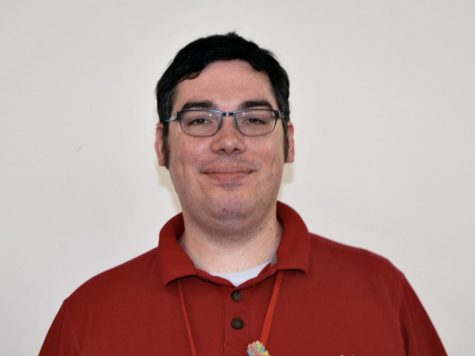 With the first few weeks behind him, new band teacher Kyle Amati has greatly enjoyed his time at Shorewood High School thus far. He has a vast teaching experience of 8 years all across the Midwest, but Amati finds that working at Shorewood is a very different experience.  
"I love all the support, ever since I've gotten hired, I only got hired about three and a half, four weeks ago now, everyones just been super helpful," Amati said. 
While he really appreciates Shorewood's support and how welcome he has felt by everyone he's encountered, Amati is most enthusiastic about his students. 
"The students here at Shorewood are so attentive, they question things in the best way possible, they want the most out of their education, and this is the most I've seen that in any school I've worked in," Amati said.
He originally hoped to work in computer science, but Amati's love of music ultimately overtook his original plan.
"I kind of fell in love with music and then education kind of comes hand in hand with that," Sweeney said. 
Amati is the Director of Bands, a title that comes with an extensive list of classes he gets to teach at both the middle and high school. 
"At SHS, I teach wind ensemble, symphonic winds, music theory, AP music theory, and I also co-teach stuff at SIS; the cadet band, the seventh and eighth [grade] bands, I also am an instructor for drumline, as well as jazz band," Amati said. 
Amati attended undergraduate school at Augustana College, where he got his bachelor of Arts in Music Education with a minor in Jazz Studies. He then went on to get his masters in Music and Wind Conducting at University of Wisconsin-Milwaukee. Because of his familiarity with the Milwaukee area, he had heard about SHS and was thrilled to hear about the open position. 
"I went to grad school at UWM, so I'm familiar with the area. I heard about the school through many people, so when the position opened up… I was really pumped to apply, got interviews, and now here I am," Amati said. 
Overall, Amati is excited and looking forward to the rest of the school year.
"I'm pumped to share my experience with the students and the community," Amati said.
Joe Oleniczac, Mathematics & Computer Science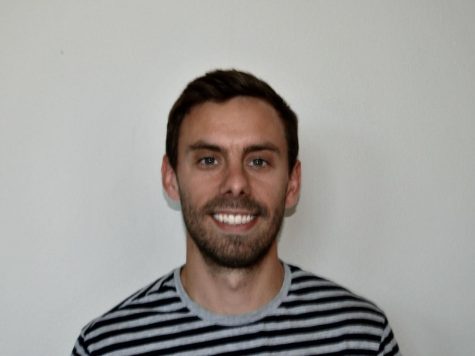 As the 2022-2023 school year begins, Joe Oleniczak, who started his career at SHS last year as a student teacher, now has a new position as the algebra, geometry and computer science teacher. 
"I was placed [at SHS] for my student teaching last semester. I have a little familiarity with the school and culture. I really love the equity driven focus and the inclusion," Oleniczak said. 
Oleniczak went to St. Norbert college where he got an accounting degree in 2018. Last summer he graduated from Marquette University with his masters in Education Policy Leadership. Although his initial path wasn't teaching, he has many familial connections to education. 
"I come from a family of educators, my mom was a guidance counselor and my sister is a teacher as well. I just love being part of the process of learning." Oleniczak said. 
Before teaching, Oleniczak worked as an accountant. 
"I was an accountant for three years before this and then I went back to school to get my masters. Prior to coming here I observed different MPS schools in the area, getting familiarized with the school setting." Oleniczak said. 
Oleniczak utilized his experience in business by helping his students connect their learnings in mathematics with the real world. 
"Coming from a business background it's really easy to tie math to real world applications. That's kind of my goal; to make math more understandable and connected to when you will use it outside of the school," Oleniczak said. 
Stefaney Maloney, Spanish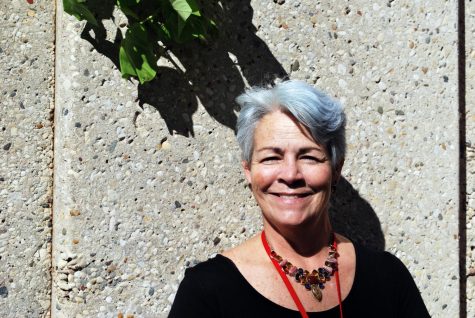 As Shorewood High School begins its 2022-23 school year, Stefaney Maloney is filling in for Sarah Milia as the Spanish two teacher.
"I taught at MPS for a very long time. The position opened up because Mrs. Milia is on a sabbatical, so I interviewed and am here for a year," Maloney said. 
Maloney has been teaching world language for many years in public schools with students varying in age. This year, not only does she teach the Spanish 2 class at SHS but she also teaches at SIS. 
"[I teach] 7th grade Spanish, so Spanish 1A; Three sections of Spanish 2 up the hill and three sections of One-A down the hill," Maloney said.
Seeing as Shorewood offers a unique variety of classes and has an open campus, Maloney believes that teaching at Shorewood is different from her past public school experiences. 
"[Shorewood has] the multi building campus, for a high school that's really unusual… and you have the availability to have different classes at different times of year," Maloney said. 
Maloney did not begin her teaching career until the age of 40, when she went back to school to get her educational degree. 
"I have a bachelors from Cardinal Stritch University in English Literature, then I have a K12 teaching certification for Spanish from Mount Mary University and I have a masters in Education from Mount Mary," Maloney said.
Maloney appreciates Shorewood for the inclusive environment and the students.
"I love Shorewood because it's all inclusive. Students come first and that absolutely rocks my world. It's just a really dynamic campus, absolutely inclusive, it's great," Maloney said.