Local author's new YA novel worth a read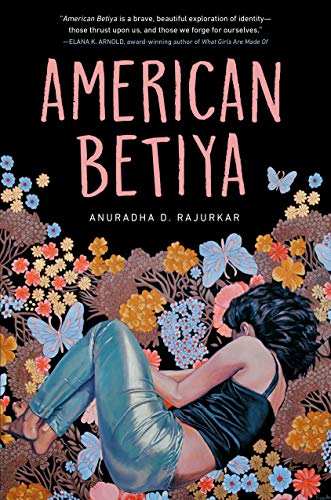 Perhaps you're looking for a good YA novel, maybe specifically an Asian American story and perspective right now. Whatever kind of book you want your next read to be, I highly recommend you read American Betiya by Anuradha Rajurkar.
The novel follows teenager Rani Kelkar through her senior year of high school –– from the fall of 12th grade until the end of the summer before she begins college. In the book, Rani navigates school and college applications, but the main plot is the love story and how this relationship fits within her friendships and family. 
Rani is a model American-Indian daughter (betiya), but at an art show she meets –– and subsequently falls for –– Oliver, a white teenage boy. A movie-like relationship with what seems like the perfect guy turns into a whirlwind of powerlessness, guilt and shame. Rani struggles with her own cultural identity while her boyfriend can't see beyond what he projects as her culture. 
The story is about the clash of love and culture, and what happens when there isn't enough respect in relationships, especially for high schoolers. It's about culture, identity and friendships. It's about being a teenager, and trying to survive senior year (in a life without COVID, of course). 
The book deals with heavy topics –– such as racism, suicide and sexual coercision and guilting within relationships –– but has plenty of light, wholesome moments as well. Rajurkar writes all of this with  a compelling force that keeps the reader turning the pages. Parts of the book were upsetting and hard to read for a variety of reasons, all in ways orchestrated by Rajurkar to make the reader really feel what Rani went through. American Betiya found the balance between an enthralling YA novel and a book with real, serious messages. 
"
American Betiya found the balance between an enthralling YA novel and a book with real, serious messages. 
It was also interesting to read a book by a Shorewood author, and pick up on what I'm sure are local references. The book has a fiction disclaimer on the publishing details page which states that resemblances are coincidental, but some minor characters sounded a bit familiar. There is a character at the beginning named Jason Hittlemeyer (sounding suspiciously familiar to Jason Hegelmeyer, SHS class of 2019, a student in the same grade as Rajurkar's older son), and the high school counselor's name is Mr. Brown.
While I thought the novel was wonderfully written and structured, the ending left me wanting. I know that endings are hard to write, and it's easy for me to criticize now, but it was one of the only parts I didn't wholeheartedly love. In the last chapter and epilogue, there were some conversations between characters where the dialogue seemed to just be hitting the reader over the head with the moral. In addition, there was a major problem that wasn't followed up (What happened to the mural? Did it get taken down?). 
Although the ending didn't wrap the story up quite as well as I would have liked, American Betiya was overall a fantastic read. The way Rajurkar told the story was beautiful and heartbreaking all at once, making me want to follow Rani through college and read about her next adventures. I definitely recommend the book and would encourage all high schoolers (and anyone else who likes a good YA novel, or wants to support a local author) to read it. Even if you don't have all that much in common with the characters, it still has a message for everyone, and it is an enjoyable read. From the cover art to the last line, Rajurkar had me invested in Rani's story, laughing, crying and getting angry with the characters along the way.