Model UN team competes at annual conference in Boston
Shorewood's Model United Nations club, along with high schoolers from the United States, Australia, Asia, Europe, and more, recently made their way to Boston. They attended Harvard University's annual Model United Nations conference on January 26th. 
Simulating actual United Nations conferences, Model UN can be found at high schools all around the globe. 
The conference, hosted throughout the weekend, was a great experience for the club. It was an opportunity for all of the club members to further grow their skills.
 "It really is a wonderful way to understand how the United Nations really works," said Evan Schmidt, club advisor. "Students work on and develop their skills of public speaking, of compromising, of writing resolutions."
After receiving their country assignment of Pakistan last November, the club steadily prepared for the conference. 
"We as a group spent a lot of time going through slides about Pakistan and learning about the country and different aspects of it, which was really important because although we all did conferences on different topics, it's still really important to know everything about your country," said Andrina Roberts, sophomore.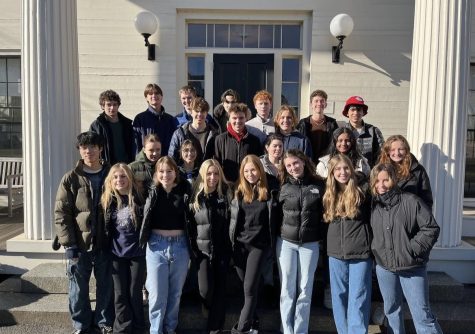 At the conference, Shorewood students were put into different committees representing Pakistan. The club split up into solos or duos to face their designated committee. Committee topics of atomic weapons, shark fin trade, and international atomic energy were all explored at the conference. Furthermore, the club also tackled more time-specific topics.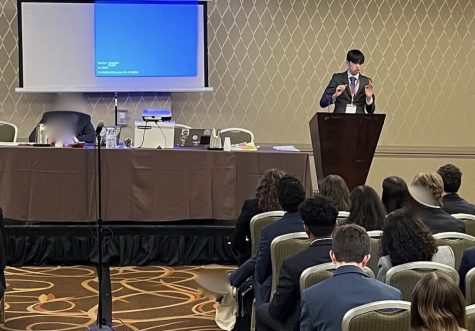 "There are quite a few social and political issues happening [in Pakistan], and then in 2022 there were flooding incidents and natural disasters which were really devastating there," Roberts said. "It was really interesting to take all the things that happened and put them into our perspective in representing Pakistan."
The Outstanding Delegation award was won by Sebastian Pollock, senior. In a committee of 150 people, Pollock received second place.
"It's been one of the most fulfilling things in my life … winning that award has really spoken to me," Pollock said.
Through a simulation, Schmidt believes that Model UN teaches students awareness. 
"There's a lot of suffering happening in Pakistan and it's very easy for us to ignore other people's lives, and I just don't think that's acceptable," Schmidt said. "I'm just reflecting upon what we can do to help, just being aware of challenges that people face is important and it's part of being an American citizen and part of being an educated adult."