Record label highlights underground music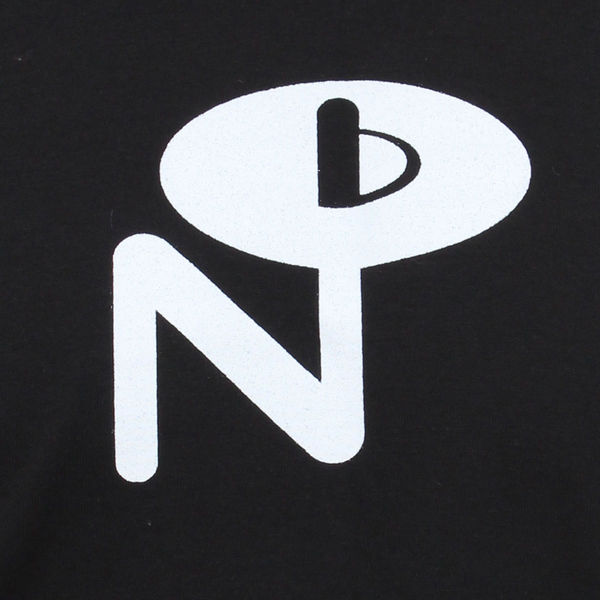 In praise of the Numero Group: the world's greatest reissue label
A lot of my life has been spent listening to music. And for me, my music-listening career can be split in two by one event: there is before I found the Numero Group, and there is after. 
To introduce the subject: the Numero Group is a record label out of Chicago, founded in 2003, that releases and reissues old, overlooked and forgotten music from long-buried genres and movements throughout music history. They are the archaeologists of the music industry, sifting through the immense piles (both figurative and literal) of discarded music ephemera from the latter half of the last century. 
Numero is most known for their compilations, in which they rediscover a long lost record label or scene and put together a sort of "best of" collection –– two hours or more which sum up the sound, look, and impact of whatever lost musicsphere they find. The most well known of these is their "Eccentric Soul" series, in which they actively preserve a wide range of small independently-owned soul labels that existed across America from the 50s through the 80s. 
While they're most known for their soul reissues, their taste has no limits; spanning a plethora of obscure genres, unearthing the 90s slowcore of Duster, Pastor T.L. Barrett's gospel soul and the mysteriously-underrated soul/R&B powerhouse Syl Johnson. Other notable names include Laraaji, Ned Doheny, Universal Togetherness Band and Jackie Shane.
While the Numero catalog is seemingly limitless and genre-independent, there is still a definable aspect to their collection. Obscurity is their taste, eccentricity their preference. From the depths of the giant dustbin the music industry leaves in its wake, Numero brings to the surface endearingly-imperfect, overlooked, yet ever-meaningful works.
What Numero presents is more than a collection of ignored singles from yesteryear. Beyond the product is a nuanced and fascinating relationship with the internet, streaming, the history of radio and the inseparability of art and the stories behind it. To dissect Numero is to uncover the seclusive world where DJs and archivists meet, where obsessive completists and casual listeners all find homes in a musicscape so vast, yet so niche.
"
To Numero, presenting this forgotten music comes with the responsibility of sharing the stories."
— Ethan McKaig
Upon first listen to the Numero catalog, one can see a somewhat straightforward approach to what they release. They like the vintage and they like the underground, and when something lands in the middle of that venn diagram it also lands in the hands of Numero. But to call Numero simplistic would be a mistake. Along with their rapid rate of release (every few days they put out a handful of singles, and several times a month they'll toss out a full length record or compilation), the amount of research and care they put into their projects is impeccable. With every release comes a comprehensive exploration of the artist and the scene –– often with crushing anecdotes of industry cruelty –– all explaining why the work has never reached the surface until now. Go to the "Stories" tab of numerogroup.com and you'll see what I mean. 
This urge to tell the full story of the work they release comes with the territory. Numero comes across the greatest underdog stories a music lover could ever ask for: singer-songwriters who secretly made superior home recordings of their work before selling it to bigger labels and artists; prolific groups who just couldn't make it big no matter what they did, or found themselves in a scene that didn't get the attention of the public or a label. These stories are presented inseparable from the music. To Numero, presenting this forgotten music comes with the responsibility of sharing the stories, too, because to neglect them would be a disservice to the artists who were overlooked to begin with. 
I recognize that Numero isn't the only one in the game (Light in the Attic Records out of Seattle has been operating for a similar amount of time as Numero, as well as Soul Jazz, Mississippi Records) but the quality and quantity of these exhibitions elevate Numero's work from the likes of other major labels currently re-releasing their catalog's work. The amount of thorough research and investigative music journalism that goes into the liner notes of each release they put out is, in a word, inspiring. These stories and interviews aren't found on Wikipedia or in newspaper archives. Rather, Numero and their researchers find first hand accounts of these untold stories. Numero itself is aware of this quality, and I couldn't state it better than their website's "About" page: "In the growing noise of the so-called reissue field, The Numero Group remains distinct in its quality: deeply researched, expertly resuscitated and lavishly packaged box sets, playlists and ephemera of historic music from the 1950s-1990s." 
It could be considered Numero's obligation to present the art alongside the artist, since the music they put out tends to be so obscure and interesting. With such imperfect and unconventional sounds as the surf rock-futurism of Charlie Megira, or the mystic-synth meditations in Laraaji's Vision Songs Vol. 1, the listener can't help but want to know more about where these sounds came from.
"
From the depths of the giant dustbin the music industry leaves in its wake, Numero brings to the surface endearingly-imperfect and over-looked works."
— Ethan McKaig
Beyond the product of Numero is the organization and what it stands for, which yields a fascinating look into what some music lovers are doing with the drastically changing and incredibly vulnerable music landscape of today. With what seems like every song ever recorded available on several streaming platforms (not to mention in a navigable and convenient format), it feels like the large responsibility we have collectively entrusted several tech companies with is a risky move. On one hand you can get all the music you could ever need or want for the price of two CDs-per-month, but on the other hand you sacrifice any ownership of these tunes –– theoretically, they could disappear at any moment and we'd be left with nothing. Someone with more knowledge of internet and streaming operations may calm my alarmist mentality; I'm sure the likelihood of Spotify (and all other streaming platforms) suddenly shutting down is the same as any person's CD or record collection burning down in a house fire. But regardless of which comes first, the fragility of streaming still remains in the minds of many listeners. 
Numero is no doubt caught in this same love-hate relationship. It obviously couldn't exist without streaming (how else would it release at the rapid rate it currently does?), but their mission towards harboring an increased connection between the artist and the listener through knowledge seems vehemently anti-convenience. The digital packaging of Spotify and Apple Music, with its stripped down, universal presentation and absence of liner notes or information about the artist, is something Numero actively combats with their work. But at the same time, Numero brilliantly utilizes the playlist feature on Spotify, making comprehensive synopses of different genres they cover, several-hour-long elaborations of shorter compilations they've made, or collections for niche moods (some of my favorites: "If It's Sunday Morning", "Escape From Synth City" and "Eccentric Disco"). Numero isn't completely streaming-focused –– after all they physically press most of their catalog onto vinyl and CD –– but they find themselves enabled by it while rebelling against it. It's surely a tough balance to strike, especially as a company who's charm (in large part) comes from features like liner note booklets found only in their physical releases. Numero finds themselves cursing and thanking the internet/music streaming in other ways. Before the internet, artists who were not signed to a bigger label would not get their music heard, period. But now, these same artists can finally reach the crowd they never had via Numero publishing they're music onto streaming platforms. On the flip side, the fraction-of-a-cent-per-stream pay rate is incredibly exploitative to independent artists. This may present somewhat of a moral dilemma to the Numero Group, considering how much they use streaming to promote and honor the underdogs of music history, even as streaming actively hurts the underdogs of today. The double-edged sword that is streaming presents such a fascinating perspective into how many music lovers today are dealing with the conflicting convenience and relevance of music streaming.
If you've made it this far into my exploration of the Numero Group, I should give you a way to listen to what they release. On most major streaming platforms, Numero operates a verified account where they compile what they release into playlists. Everything they put out is released under the specific artist/group who recorded it, so through this account they can digitally house their catalog in one place on all streaming sites. A solid place to start would be "Numero Group Classics", or their running playlist of what they've put out this year called "Numero '22".