Three candidates run for two school board positions
To hear directly from each candidate, watch the Ripples School Board Candidate Forum here.
Emily Berry, Incumbent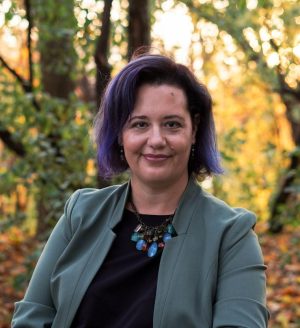 Elected in April of 2019, Emily Berry is the sole incumbent for Shorewood School Board in the coming election. Berry has been a member of the Shorewood community for almost a decade, having moved from Oak Park, Illinois, a suburb of Chicago, in 2012. Aside from looking for a comparable suburb to Oak Park, Berry chose Shorewood for various reasons. 
"Shorewood has a reputation for being a progressive community, and so that is what initially drew us here," Berry said. "I liked the idea of being in a walkable community and… we were looking at where there were schools with a good reputation."
After moving to Shorewood and immersing herself in the community, Berry began getting involved in Shorewood schools.
"I first was involved with the schools as a PTO member and because I'm lucky enough to work from home and have a flexible schedule, I was able to go spend an hour volunteering at the school on a pretty regular basis."
Berry's experience volunteering in the schools led in part to her campaign in 2019, but was not the only reason. One topic that contributed to Berry's decision to run was the interactions of school board members and the superintendent.
"I think my original motivation for running for school board had a lot to do with relationships between adults and things that mattered to those adults. So, specifically, the relationship between the board and the superintendent and feeling like the superintendent wasn't being held accountable by board members… what I wanted at the time was to bring more balance."
While this reason remains, Berry feels that this campaign is more centered around students.
"I think what's changed for me is that I've started really to anchor my service on the board in thinking about students. The reasons now that I'm running for reelection, some of those remain outside of direct impact on student life, but I would argue they all will significantly impact students' day to day lives."
"
I've really started to anchor my service on the board in thinking about students.
— Emily Berry
If reelected, Berry aims to address the issues facing students, staff and families in the district. There are three issues that Berry sees as her top priorities.
"There's an argument to be made that the most important job the board will have in the next year is to find a new permanent superintendent, but there are two other really important things too… one is dealing with the budget shortfall caused by underfunding from the state, and then the other is really pushing forward our equity work and continuing to look at our policies to make sure they're in alignment with that equity work."
In regard to the budget shortfall the district is facing this year and the search for a new superintendent, Berry feels that her experience on the board will be crucial for the board to chart the best path forward.
"Managing the budget process is going to require some [of the] familiarity with school finance that I've gained and some familiarity with this community, its priorities and the implications of the budget decisions we make."
While she hopes to mitigate the adverse effects of budget cuts on the community, Berry acknowledges that tough decisions will have to be made to create a viable budget.
"You can frame it multiple ways: we're going to have to close the gap, we're going to have to fill a deficit… however you want to frame it, we're going to have more expenses than we have revenue. We can't just take away some people or some of their work and you wouldn't notice. It's a big deal, it matters, but that's where we are as a district. We're having to think about things that do matter."
Berry also views her experience as helpful since it relates to the district's adoption of Integrated Comprehensive Systems for Equity, or ICS. This equity framework began to be implemented during Berry's first term, and she believes her board experience will aid the board in fully carrying out the goals of ICS.
"I think what we know now in retrospect is that it's not enough for us to do a one-off training for teachers, staff members or board members. It's not enough to integrate lessons that are focused on people of color into the curriculum. Of course, that's part of the solution, as is professional development, but what ICS is based on is this idea that in order to address the problems created by broken systems, you have to fix the system… I would really like to see that through, just to see that process through, and be part of making sure that framework is reflected in our board and district policies."
Overall, Berry sees her experience being a large benefactor for the board in the near future, and it is this involvement that she believes sets her apart.
"
I think the issues that are going to be in front of the board in the next three years are really going to benefit from the experience that I've built up.
— Emily Berry
"I think the issues that are going to be in front of the board in the next three years are really going to benefit from the experience that I've built up. It's a big benefit to just be familiar with how our schools are funded for example. It takes a while to just wrap your brain around it."
With the election near, Berry hopes that voters know her commitment to Shorewood schools and the community as a whole.
"I hope every constituent feels like I'm going to be honest with them, and that's been my record so far, just trying to serve with integrity, and I think that's the most important thing to me."
Rebecca Freer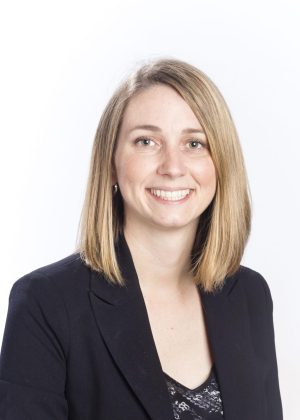 A first-time candidate for Shorewood School Board, Becky Freer has been part of the Shorewood community since 2010. Freer grew up in Milwaukee and attended public school in the city before leaving Milwaukee for graduate school. She moved to Shorewood to be near family and be part of a more walkable community.
"I really wanted to be in a community where I could be close to my neighbors, where I could walk to work or school, where the kids could be really connected to other friends in the area, so Shorewood was the perfect place for me," Freer said.
Now the Associate Dean of Students at the University of Wisconsin-Milwaukee (UWM), Freer believes that this profession was somewhat inspired by her lifelong love of education. Freer says that this interest, along with her previous experience in Milwaukee and the North Shore, has given her background in the community that would be beneficial for the board.
"Since I was a child, I've really been very passionate about education… I attended schools in Milwaukee and went to public schools, and in high school I worked in the North Shore… and what I really recognized is that there's so much potential from everywhere, and also kids with really serious struggles everywhere, in both communities, so I feel like I have this really holistic view of education in the area, and a passion for it." 
If elected to the board, Freer has several primary foci that she would like to address. For one, Freer sees dropping enrollment as a very prevalent concern and something she would tackle on the board.
"
I am one of those people that over-researches everything; I just dig in, I just learn.
— Becky Freer
"I feel like we have a really urgent and critical issue right now, and that is our enrollments and the funding associated with it. When enrollments go down, we have less funds to do things that we want to do to improve our schools, to have the schools that we want… What I really want to focus on is what are we doing strategically to make sure that we are increasing our enrollment."
With the budget shortfall being one of the most pressing issues that will face the elected candidates, Freer believes that although she does not have experience on the school board itself, her hard-working nature, drive to understand complex topics will aid her in adapting to the budget process.
"I am one of those people that over-researches everything; I just dig in, I just learn, you have to. I really enjoy numbers, so budgets do not scare me, and I've worked with budgets, so I know how to ask critical questions."
In addition to this, Freer holds that Shorewood should not look to other districts for guidance on budget decisions, but rather Shorewood should make changes that will best serve the community.
"I worry that, when we make cuts, the argument is that to do [so], we have to be more in line with other districts, and I don't believe that logic is sound."
Another principal focus of Freer's is the district's commitment to advancing equity. From her experience working to advance equity at UWM and in other places, Freer describes improving  equity as multifaceted.
"When we're talking about advancing equity, we're talking a little bit about a sense of belonging, a little bit about financial resources to [help people] engage in different activities, we're talking a little bit about helping people know how to navigate getting into AP courses or some type of advanced learning program, and we're also talking about making sure that we're not being biased and tracking students… let's not lower our expectations, let's keep our expectations high and provide support."
As the district goes into its second year of the ICS for Equity framework, Freer has concerns that this method of advancing equity was taken without bringing the community, especially teachers, into the discussion beforehand to give ideas.
"
To start with that assumption that teachers are partners I think is critical to equity work.
— Becky Freer
"If equity is of real importance to us, we really have to put in more effort into including everybody and not just telling people what's happening, but just really using the teachers' passions and expertise. I'm pretty sure that most of our teachers care about equity and that they also want to do things professionally to improve students' outcomes, and so to start with that assumption that teachers are partners I think is critical to equity work."
Freer believes the skills she has gained through her professional and personal experiences will lend themselves to the effectiveness and efficiency of the board's coming activities.
"I think my interpersonal skill sets and my ability to not take things personally, but also to really deeply care and passionately try to drive things forward will lend itself well in the village and on the school board right now."
Andrew Frey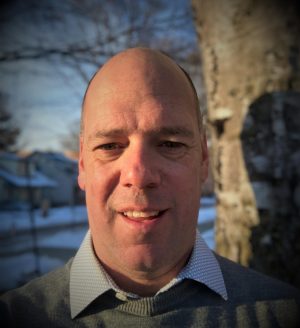 Andrew Frey, a first-time candidate for Shorewood school board, moved to Shorewood from Cincinnati with his family in 2016. The former teacher is now a stay-at-home dad and is also a managing partner for the Tour of America's Dairyland cycling series. Since moving to Shorewood, Frey has followed the actions of the school board. 
"I have a deep understanding of how schools are run. I think that I could contribute to the school board and to the district," Frey said.
Frey believes that his educational experience, both within the village and beyond, and his small business experience would make him an effective school board member. If elected, Frey's primary goal would be to improve district communication.
"Personally, a focus that I would like to have is more of a two-way communication with the board and with the district, so parents would have a better system of communication."
In order to do this, Frey wants to implement more town halls and linkages, with some functioning as listening sessions, not for the community, but for the board.
"
Teachers should know that their opinion is valued and that it is wanted.
— Andrew Frey
"We should let the community members, parents and students speak first and have the board respond. There definitely have been incidents where the board needs to explain what's going on, but open communication, in a group-form, not just one-on-one, is important."
Frey supports the recent hiring of the equity director and believes that the equity department is a great step forward. When it comes to including more diverse voices in the district, Frey hopes to reach out to more residents to be heard.
"People, if they're not used to being heard, may feel that they do not have a voice. I want to let people know that everyone does have a voice in this district and that we all want to work together. This goes for students, parents and other community members."
In terms of the current Covid procedures, Frey appreciates the time and effort that has been put into students' safety. In regard to improving the resources available to teachers and students, Frey believes that programs that are introduced to the schools must be supported by the community.
"
I'm on the playground everyday after school for an hour talking to other parents. I think I have a good grasp on what is going on in the community, [and] what other families are thinking.
— Andrew Frey
"If a program is put into the schools, but it's not supported by the district, then that is not a program we should be looking at. We need to make sure that we have all the materials that are needed to support the programs that are in the school. The teachers should be the first step in communication with the district, because they're the ones who are implementing the programs, but it is important to know what the students want as well."
Frey also believes that enrollment is a pressing problem facing Shorewood.
"Enrollment is an issue right now. I think it is a problem with the funding. It's something we need to forecast for the next three, four, five years from now to make sure we have the right-size district and have the right number of teachers and administrators in place to fit the student body." 
If elected, Frey hopes to give the teachers a greater voice. He believes that the board can work to support teachers throughout this pandemic and beyond by listening more.
"Teachers should know that their opinion is valued and that it is wanted. Linkages with staff should be teacher-led so that the board can listen to what the teachers need. I think that supporting them with a predictable pay scale, such as steps and lanes, is important."
Overall, Frey thinks that, when compared to the other candidates, he has seen the schools from a different perspective.
"I've been there every single day for a drop-off and pick-up. I'm on the playground everyday after school for an hour talking to other parents. I think I have a good grasp on what is going on in the community, [and] what other families are thinking."