Shorewood's Science Bowl team places 12th in regional competition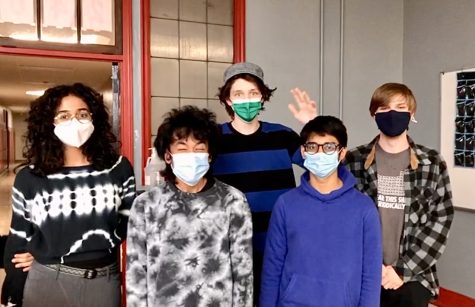 This year, members of the Shorewood Science Club participated in the National Science Bowl for the first time. Science Bowl is a competition between schools across the country, testing students' knowledge on mathematics and the sciences. 
Science Club has faced many restrictions due to the Covid-19 pandemic.
"It's definitely made [meeting] more challenging because it's usually just a nice socializing time with everyone being in the same room together," said Michael Sell, SHS science teacher and Science Club advisor. 
The pandemic has not only changed the structure of Science Club, but has also altered club events on a much larger scale.
"We can't do all the things we've wanted to do, it's affected our competitions and other events," Sell said. "They got either canceled or changed to a format that we don't want to do…it's been tough."
In past years, club members would partake in the Science Olympiad, but this plan had to be reconsidered due to students' lack of availability.
"When we sat down and looked at the competition date, [most] students had some other arrangement going on already," said Sell. 
As a result, students chose to enter the Science Bowl for the first time under Sell's supervision.
"
Science Bowl is a quiz show type thing, people are given questions and they have to answer as soon as they can."
— Pramana Saldin
"Science Bowl is a quiz show type thing, people are given questions and they have to answer as soon as they can," said Pamana Saldin, senior and Science Bowl participant. 
The Science Bowl, virtual this year, has undergone many changes due to the pandemic. 
"We had to set up two computers with cameras set on us so it proves we weren't cheating," Saldin said. "We have to raise our hand to the camera when we have an answer and we can talk to teammates. We [could] be in person together but connect with other teams virtually."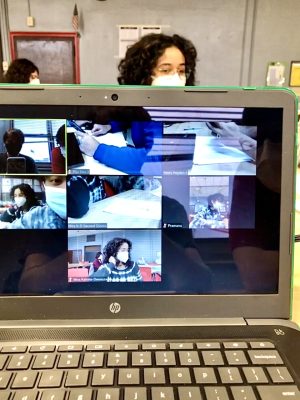 Each competing team must have up to 5 members and a coach, typically a teacher. The Shorewood team split up the subjects by person: Saldin was in charge of math and physics, Mira Kahate-Desouza handled chemistry, Riju Dey ran biology, Graham Sterns did Earth/space science and Henry Heyden managed the energy section.
The event was held on Saturday January 15th. The Shorewood team gathered at the High School and divided between two classrooms due to Science Bowl regulations. 
"We finished in the middle of all of the teams. There were a total of 20 teams and we got around 12th," Sell said. "Especially because [of] Covid, and it being hard to meet and … the lack of opportunities for us to practice, it was cool to have done better than [almost] half the teams there." 
There are many ways to get involved in both Science Bowl and Science Club.  
"If you wanted to be a part of [Science Bowl], you wouldn't have to be part of Science Club the whole year if you don't want to," Sell said. "[You'd] keep an eye out for the announcements and maybe join the Google Classroom for Science Club. You don't need to have an extensive background, you just come hangout and have a good time."