Adrienne Davis begins position as Ripples advisor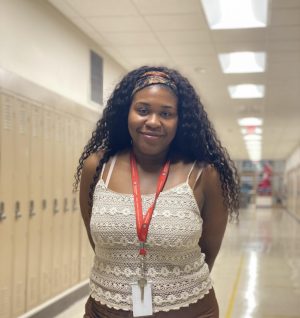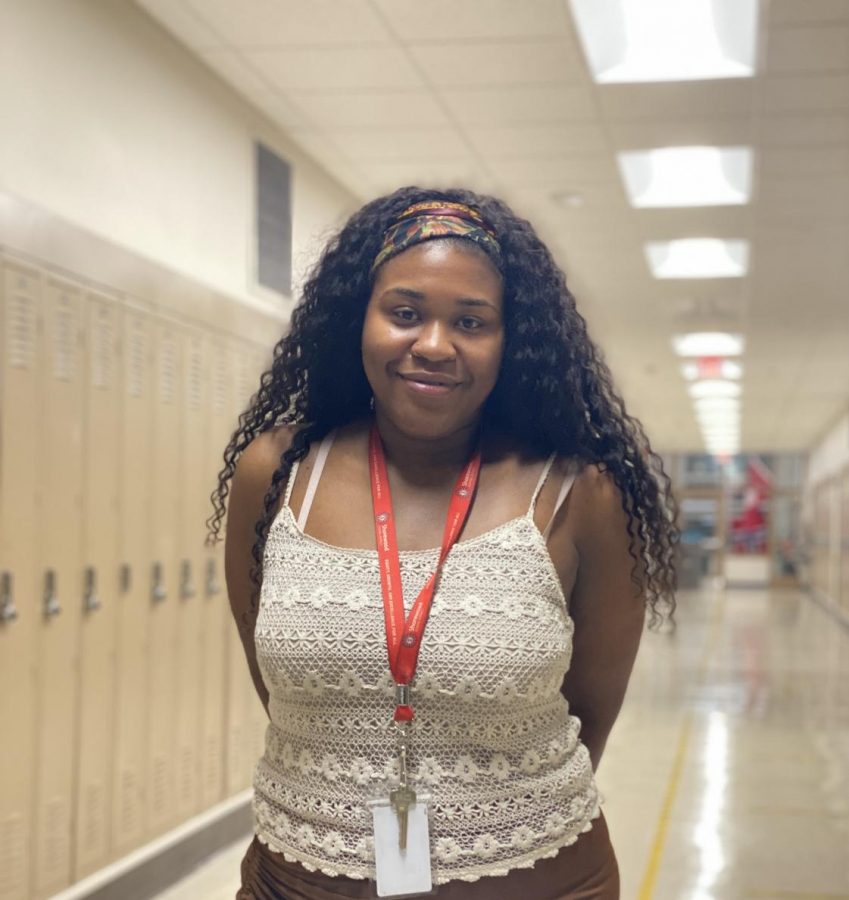 Ripples is excited to welcome its new advisor, Adrienne Davis, to the team.
Davis became a library aide at SHS in January of 2020, and heard about the Ripples advisor role from Stephone Jordan, Ripples' previous advisor. She decided to apply for the position due to her background in journalism and digital media.
"I wanted this role because I have a background in journalism. I love to write. It started everything for me," Davis said.
Davis hopes that she can be a positive mentor for students in Ripples, one unlike any resource she had in high school.
"I want to know as much as possible. So therefore you guys can know as much as possible. And that's what's really important because I didn't have that type of guidance when I was in high school, nobody really helped push me in the right way."
In August of 2017, Davis started at Milwaukee Area Technical College (MATC) where she decided to major in a field called E-production, otherwise known as visual media.
"We learned all the aspects of digital media, photojournalism, and we also had to learn field production work."
"
I love to write. It started everything for me."
— Adrienne Davis, Ripples Advisor
Since there was no available journalism course at MATC, Davis joined the MATC Times in February of 2018. She was a staff writer for the paper for a year before being promoted to being the opinions editor. During her time there, MATC Times won first place in the American Scholastic Press Association awards.
After working at Milwaukee magazine from August to December of 2019 as an editorial intern, Davis found a job at iHeartMedia.
"I was a promotional staff member. We were doing all the events and creating stuff online, on social media captions, and small digital articles."
Following virtual graduation, Davis started interning for CopyWrite Magazine.
"It was created by a former UWM student and is still up and out. We would have a space to go and create there and I help write out the music, blogs, and posts."
Shortly after being promoted to full-time in Shorewood, Davis was offered the chance to work as a production assistant for an independent film in Milwaukee named "Untangled".
"As a production assistant, you're micromanaging every last single thing that you can think of. You're basically helping out the producers."
In addition to her position at Shorewood, Davis also works as an editorial assistant for USA Today news. 
"I help out the main editor, I write news articles, I do news briefs. I've done a couple of stories that are published on Gannett USA Today's news website. "
With her strong background in news and media, Davis has many new ideas and goals for the school paper. Davis' ideas include assigning tighter deadlines, better communication and exposing Ripples' members to positions and internships involving journalism.
"I want everybody's ideas and visions of how they think that paper could come alive and I want everybody to have input. I want you guys to get your feet wet, even if you're not really sure: what type of writer do I want to be? Take as many jobs as you can."
Overall, Davis hopes to make this an exciting and educational year for her students.
"I want you guys to be happy. I want you guys to feel the most creative. I'm working on making sure that that type of safe space and atmosphere happens."