New Atwater principal has extensive adminstrative experience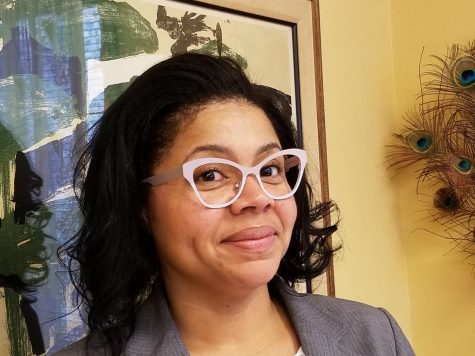 As the new school year unfolds, Atwater elementary school is welcoming many new staff members, including a new principal, Janice Carter.
So far, Carter's position has allowed her to get an understanding of Atwater's norms.
"It has been a period of learning lots of new and interesting things. Getting to know Shorewood itself, trying to understand the… customs, just the culture here in Shorewood," Carter said.
After spending 28 years in her previous district of MPS in a variety of positions—from math teacher all the way to principal—Carter felt as though she had accomplished everything she could in that district.
"Once I feel like I have reached a goal, I set a new one for myself. I decided that it was time to try something different and this position called to me," Carter said. "I saw it the previous year and I missed the deadline to apply. So, then I saw it come up again this year and I thought 'this is my opportunity.' "
"
Once I feel like I have reached a goal, I set a new one for myself.
 Carter also wanted to be in charge of a school in a suburban environment, similar to one she attended as a child. 
"I thought this was a great opportunity to give back in the type of environment that I was raised in, so to speak. I thought this was a great chance to learn some new and interesting things, get to know a different community and see what I can add in terms of value to Shorewood."
Carter believes that her previous work in MPS has prepared her for future challenges.
"Working in such a large district, you come across any and everything, and I'll often say that's the best training ground for those schools, because whatever you want to learn about or whatever you want to do, there's an opportunity to do that there in that district, because it's so large."
"I have also served on many different district level committees in terms of transitioning the school from in-person to online from being on committees for reading, math, or writing. You name it, I've been on that committee."
Carter said that though being a principal wasn't an original interest, she gained experience in that field that helped her to progress in her career.
"While I was a literacy coach, they kept pulling me from my building to go run buildings for the day. Let's say there was no assistant principal, no principal, they would pull me to go run it for a day or two days or however long they needed it."
Carter has also had experience with work outside schools as well.
"The summer before, I worked in human resources for about three months, so I've seen a glimpse of that part of the operations as well."
Carter has worked with students of a variety of educational needs, ranging from AP students to Special Education students.
"It was two sections, K through six I was in charge of, and then there was the high school section, but we would overlap quite a bit, especially when our children would transition up in the grades."
Carter has experience in many different fields of instruction and education, including constructing curriculum for elementary and high school.
"I would give input into some of the high school curriculum, so that I could share with the upper grades the types of things that we were focused on, on the elementary side, so they could make correct curriculum choices when it came to middle and high school."
Carter's last job in the MPS district was running a school that was on the closure list. 
"When I took over the school, I had no idea that the school was slated to close because of poor performance academically. So having never attended a school like that, or worked at a school like that, it was a mission of mine to take it from that level to a level where people would be proud to put their children there," Carter said.
With all the experience she had, Carter felt it was time to take on another challenge. 
"There's some solid systems here in the district, as well as some solid expectations when it comes to instruction and in my lens, what's working is working and we need to look at what's not working and attack that so it can get better."
Carter has previously worked with multiple language learner students, giving her more insight working with scholars from different backgrounds. Though Carter doesn't plan to make any huge changes throughout the school, her most pressing concern is making sure that the students have a smooth transition back into in-person learning.
"That's the only thing that's on my forefront, how we can create a safe environment for all scholars so that we can reclaim what they have lost due to the hybrid and in-person differences in instruction because it's not the same. I mean, honestly it was a tough time and we all did the best we could, but now we have to provide those opportunities so everyone's on the same level."
This year, Carter is most looking forward to seeing the students back in school.
"I really miss the children. That's what brings me joy every single day. It puts a smile on my face just to see how happy they are, what they accomplish every week, how much they grow. That's why I went into education. The children will always make the day so much better. When you're having a horrible day, they'll just say or do something to just alleviate that load."
Carter wants the Shorewood community and Atwater families to know how excited she is to be here.
"
My goal is to provide continuity. I plan on being here. I really want everything to run smoothly.
"My goal is to provide continuity. I plan on being here. I really want everything to run smoothly," Carter said. 
Carter also plans to put systems in place to make sure that there is clear communication in the school.
"No matter who's in this chair or who's in the classroom, everyone knows what to do," Carter said.
Overall, Carter is really looking forward to meeting more families and students and getting an understanding of the culture in Atwater and Shorewood.
"I look forward to when the hard questions are asked and we have to really implement change because that's when you will see if we're really dedicated to the work or not, but I'm getting the feeling that we truly are."