Dessert lover? Kimberly Hall has you covered
Seven-time Food Network competitor opens business in Shorewood
Looking for a fun and unique place to get a treat? Look no further than Signature Sweets. Located on the corner of Beverly and Oakland, this vivacious bakery is just a few steps away from the high school.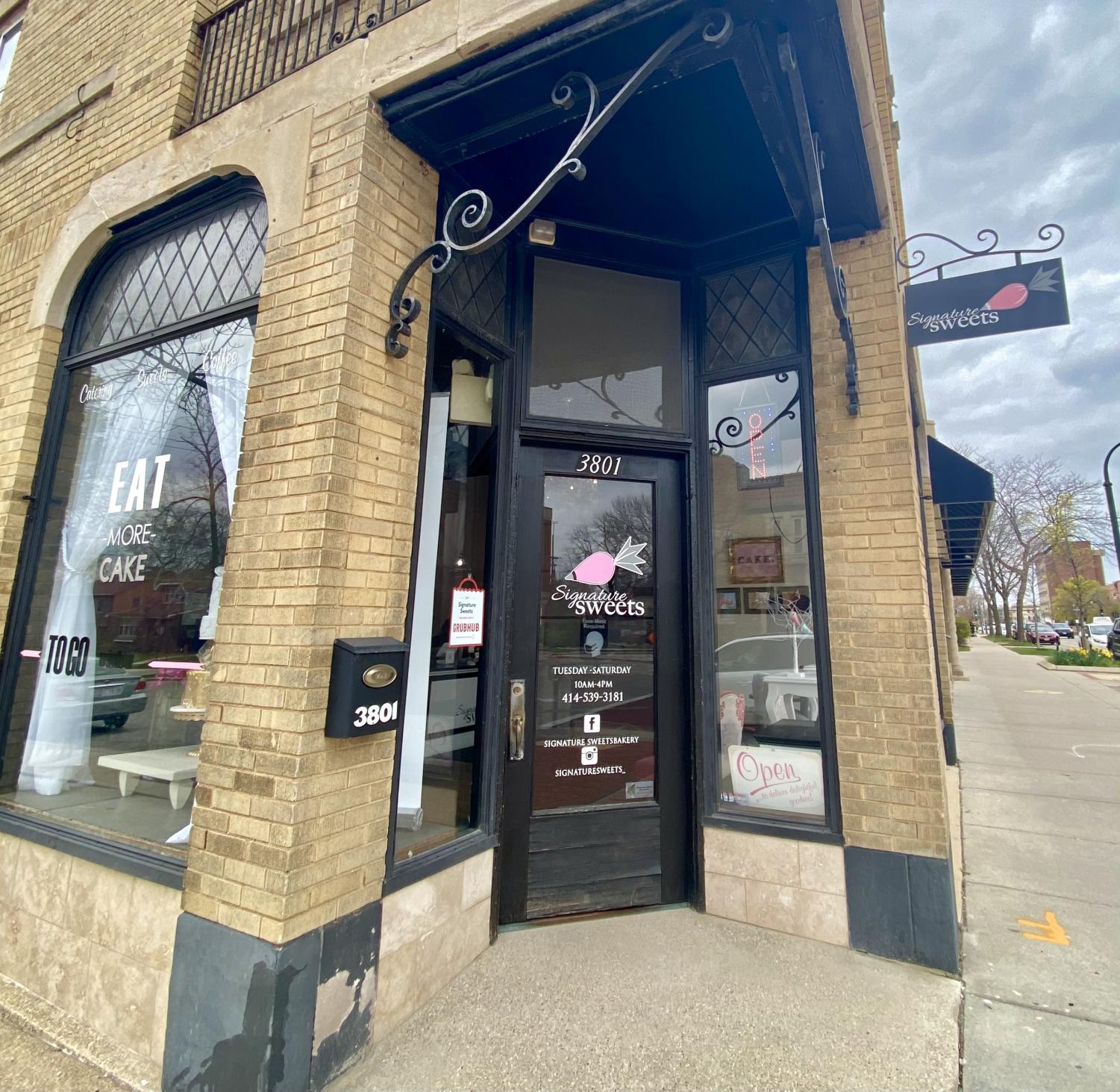 The establishment is owned by Kimberly Hall, a passionate baker who specializes in custom cake and dessert decorations. She has made a variety of spectacular creations, from a Despicable Me minion cake to one shaped as a grill to a piano cake. It's safe to say that there's something for everyone. 
Between her birthday cakes, wedding cakes, and even cakes for the Milwaukee Bucks, Hall has extensive experience. Her talents are nationally recognized and she has even appeared on television. Hall, a seven-time Food Network competitor, has an impressive resume to say the very least. 
"I'd say appearing on The Food Network was my proudest moment," said Hall. "I was competing with some of the best cake artists in the country. It meant so much to know that my hard work got me there."
From cupcakes to breakfast items to strawberry eclairs, there is a wide range of treats to choose from. With so many options, Hall recommends a few of the most popular baked goods. 
"My most popular item is my brownie and then the caramel cakes."
The COVID-19 pandemic has been a challenge for everyone, especially small business owners. Many of these companies have suffered economic losses due to closures and limiting COVID-19 precautions. Despite these massive roadblocks, Hall had a positive outlook and found ways to expand Signature Sweets. 
"[The pandemic] has slowed down the amount of larger event cakes that I did in the past for big events, but the flip side is that it also pushed me to learn how to ship my products. So now I'm able to ship, which is something I wasn't able to do before COVID."
Local businesses are the backbone of our village. From Oakland Avenue to Capitol Drive, small businesses are peppered across the village. With new establishments arising annually, Hall believes that it is important to support local businesses around the town.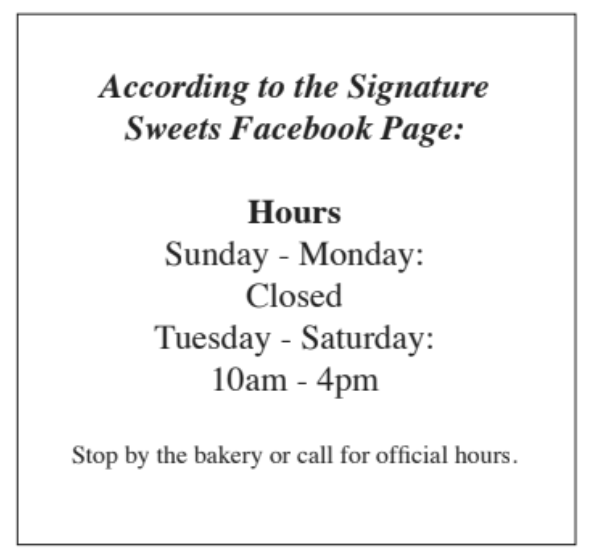 "Small business is essential for our economy. They bring growth and innovation to our communities. They provide employment and create entrepreneurship opportunities and support the local economies, communities and neighborhoods."
Additionally, the service is unmatched within small businesses, and customers can appreciate a more personalized experience. Hall emphasizes the importance of this relationship between the owner and the customer.
"[Small businesses] also care about their community. They know their customers by name; they are our neighbors and friends. They are what make our towns special and unique."
Hall has found that community support has been essential since the business opened.
"My customers have been amazing since my grand opening, and I'd like to thank them."