Lana Del Rey album refines her identity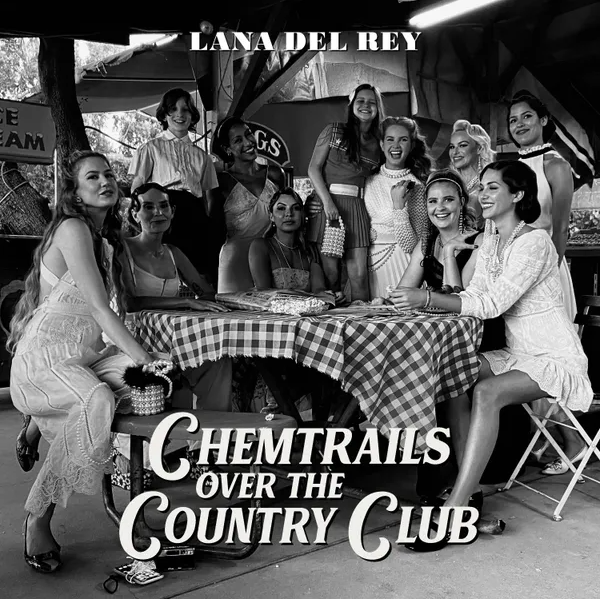 American singer-songwriter, Elizabeth Grant, professionally known as Lana Del Rey, recently released her seventh studio album and sixth major-label record, entitled Chemtrails Over the Country Club. Lana Del Rey is known for her dark take on modern pop music and often incorporates nostalgia for America's past. 
This eleven-track album is refreshingly different from her other work, with more of a 70s pop folk sound. Her distinct vocals — soulful and rich — shine. The album spans 45 minutes, and features intimate lyrical content, which makes for the perfect summer record. 
"Let Me Love You Like A Woman" was released in mid-October, and was Del Rey's first song following her 2019 work Norman F*****g Rockwell. It served as the first promotional single for the album, providing a preview to her highly anticipated album. An accompanying music video, filmed and created by Del Rey herself, was released as well. 
"
This song is a beautiful continuation from her last album where she alludes to moving on from her past lifestyle"
"Wild At Heart" samples vocals from "Love Song" and instrumentals from "How To Disappear," which both appear on her previous album, Norman F*****g Rockwell. This song is a beautiful continuation from her last album where she alludes to moving on from her past lifestyle. She says that she's "ready to leave LA," which may suggest that she will take a step away from the spotlight in the future. Del Rey is a talented writer and has dabbled in poetry  as well as songwriting; she released her debut book "Violet Bent Backwards over the Grass" in late July of 2020.
The titular track, "Chemtrails Over the Country Club," was released on Jan. 11 with an accompanying music video. In the video, she is driving a vintage red Mercedes and wearing a white outfit, gloves, and a crystal mesh mask that sparked much controversy when she wore it to a public event in December. The song is a brilliant homage to suburbia and America, where Del Rey references her astrological birth chart, her sister and girlfriends who appear on the grayscale cover, and her lover. 
Del Rey included a studio version of "For Free," a Joni Mitchell cover, featuring Zella Day and Weyes Blood. Del Rey performed this cover on tour in 2019. This is the closing track of the album, and ties everything together beautifully. Del Rey has never shied away from reminiscing to stars of the past in her music. Mitchell includes themes that include the darker side of the music industry and the burdens of fame, which have become more prevalent themes in Del Rey's recent work.
Del Rey's maturation as both a person and a songwriter is evident throughout this album. Although several themes and songs depict the same scenarios, she is much more thoughtful and refines her identity as an American. Just a day after the release of Chemtrails Over the Country Club, she teased her next album, titled Rock Candy Sweet. Whether this album will actually be released on June 1st as she said via Instagram is unclear, but it is definitely something to look forward to!