What to look out for at this year's Grammy's
In order to adapt to the unpredictable nature of the COVID-19 pandemic, the 63rd Annual Grammy Awards was postponed from late January to March 14. This year's host is grammy-nominated comedian Trevor Noah, host of the Daily Show on Comedy Central. The Grammys are one of three major annual music events that highlight artists' achievements within the music industry. At the ceremony, various artists will perform on stage, claim awards, and even give speeches to all of their fans at home. This year in particular, it will be a great opportunity for musicians to connect with their fans. 
"
In a year of uncertainty, the Grammys this year will provide a sense of normalcy for everyone."
Nominees are determined for each of the several different categories which include: Record of the Year, Album of the Year, Song of the Year, and Best New Artist. Final voting ballots are then sent to the National Academy of Recording Arts and Sciences, or NARAS, and winners of each category will receive a golden gramophone, or a Grammy Award at the ceremony. A highlight of the show is always seeing the artists faces when they win.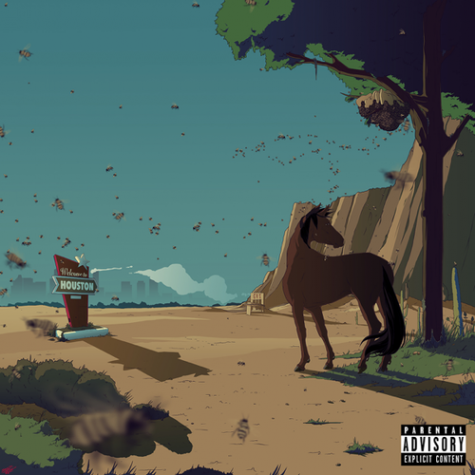 This year's nominations for 'Record of the Year' are "Black Parade" by Beyoncé, "Colors" by Black Pumas, "Say So" by Doja Cat, "everything i wanted" by Billie Eilish, "Don't Start Now" by Dua Lipa, "Rockstar" by DaBaby, "Circles" by Post Malone, and finally, "Savage" by Megan Thee Stallion. 
Nominations for the Best New Artist category are Ingrid Andress, Phoebe Bridgers,  Doja Cat, Chika, Noah Cyrus, D Smoke, Kaytranada, and Megan Thee Stallion: a very diverse group of artists, all with uniquely different sounds.
Megan Thee Stallion has quickly become incredibly popular in the music world, working alongside big names such as Ariana Grande, Nicki Minaj, Cardi B., and even Beyoncé. She has secured four nominations this year, three of which are for the remix of her song, "Savage," featuring Beyoncé. She is also on the ballot for Best New Artist. Megan has released hit after hit, proving to be an upcoming influence in both the music and rap worlds. Similar to several other artists who have recently risen to fame, many of her songs have gone viral on the popular app, TikTok.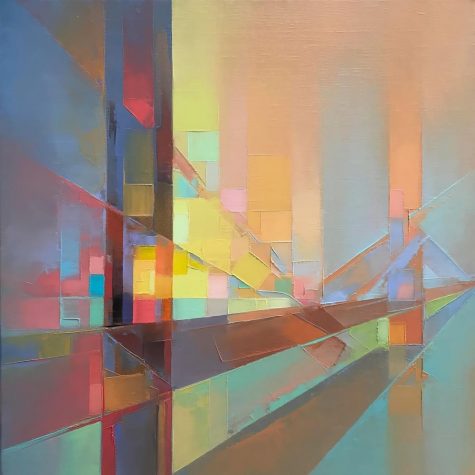 Due to current circumstances, no performers have been officially confirmed yet. There has been some speculation about who may make an appearance, but according to the Grammys website, performers and presenters will be announced in the coming weeks. 
Proving to be a continuing force within the music industry, Billie Eilish released three singles in 2020: "No Time To Die," "my future," and "Therefore I Am." She is nominated for four Grammys; three of which are for her song "everything i wanted." She also recently released a new song "Lo Vas A Olvidar" with spanish singer-songwriter ROSALÍA.
Taylor Swift, a veteran in the music industry, has won ten Grammys and is nominated for six categories this year including Album of the Year, Song of the Year, and Best Pop Vocal Album. The album folklore, the sister album to the recently released evermore, represents a new era of Swift. Both albums have an indie folk sound, different from anything she has ever done before. With this, she shows that no matter what she tries, her fans remain loyal to her voice.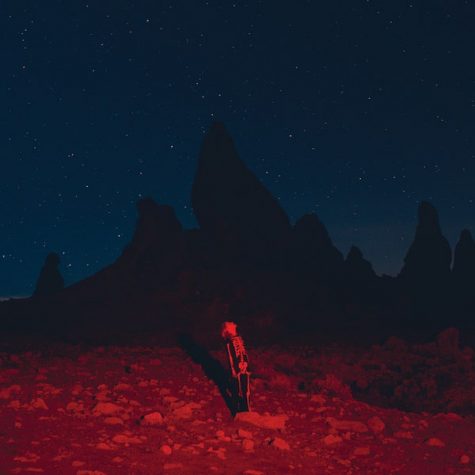 Artists to watch out for at this year's ceremony include American singer-songwriters Poppy and Phoebe Bridgers who will make their first appearances at the 63rd Annual Grammy Awards. Bridgers is nominated for Best New Artist, Best Rock Performance, Best Rock Song, and Best Alternative Music Album, following the release of her sophomore studio album, Punisher, in mid-June. Her song "Kyoto," which she refers to as a "rocker," is her most popular song off of Punisher, and is nominated for Best Rock Song. Bridgers is known for her gut-wrenchingly sad music and incredibly deep lyrics.
Poppy, known for her bizarre YouTube persona and abstract videos, is also a musician, and her song "BLOODMONEY" has been nominated for best metal performance. She is the first female artist to be nominated in this category. She dabbled in music during her earlier YouTube career and over the years it has evolved from a more bubblegum pop sound to heavy metal. Despite quite the stark difference in genres, her listeners are fans of both. 
In a year of uncertainty, the Grammys this year will provide a sense of normalcy for everyone. Not only did music not stop during quarantine, but many artists used the time to reflect, write, and produce new songs. Tune in and you may discover your new favorite artist.