Basketball games delayed until early January
With the COVID-19 pandemic disrupting so many events, from concerts to in-person classes, it is nice to know that sports will go on, just not in the way they used to. Basketball, one of the most up close and personal sports, will have to be adjusted.
The basketball season started on time; however, all games have been pushed back until the first week of January. As of now, teams are still hopeful that games will happen. Sarah Hopper, junior and girls varsity member, says that there are some notable regulation changes for this season.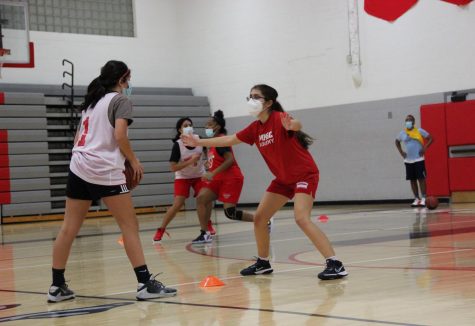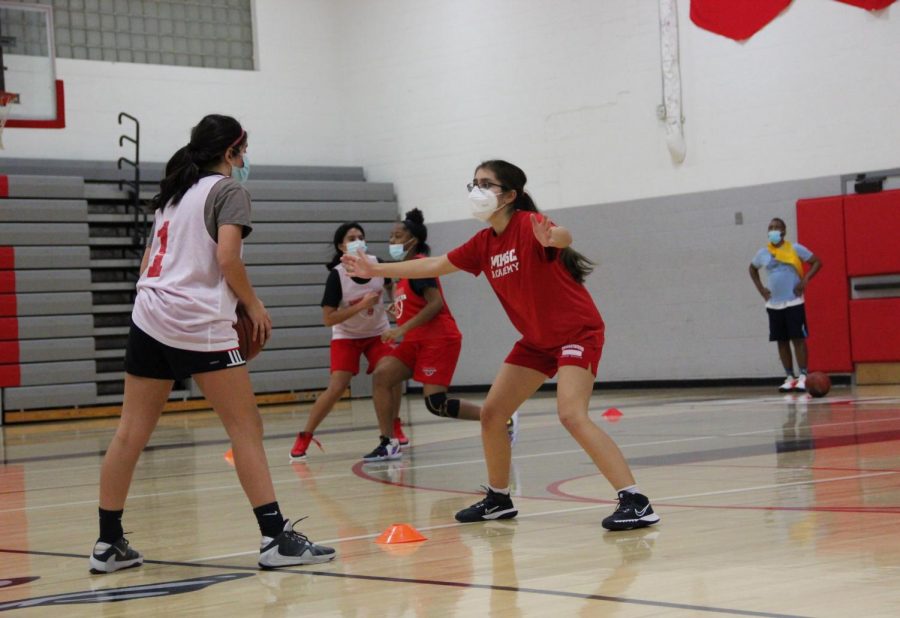 "The COVID protocols that we must follow while playing basketball are wearing masks and staying six feet away during water breaks and on the sidelines," Hopper said in an email. "It's still a contact sport and we play against each other in drills and soon against other teams in our upcoming games."
She also mentions how strange it is to play basketball, being in close proximity to her teammates.
"The first couple of practices it felt so weird and unnatural to be playing defense and being up close to other people ever since COVID started," Hopper said. "It's very familiar now though, and when you step into the gym it's almost a break from the outside world and you can focus on your game."
While the COVID regulations are taking some getting used to, they shouldn't affect the team's performance. 
"I think the guidelines will make a slight difference in the performance of teams and players, but as we get used to it and practice more the difference will become smaller," said Jack Trost, junior and boys varsity player, in an email.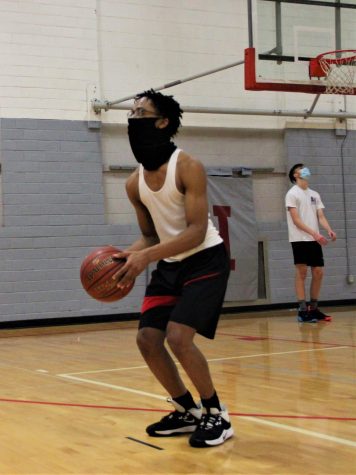 The athletic staff hopes that winter sports go as smoothly as fall sports did.
"We were able to have a safe and successful fall season and we hope to continue that in the winter season and beyond," said LeVar Ridgeway, athletic director, in an email. 
Even with these protocols in mind, the players still have to go out and do the best they can, and Trost mentioned what the team and his own dreams are.
"I'm feeling good about the group of guys that we have," Trost said. "Although the season is likely going to be shortened and difficult, I'm confident with the coaching and the team personnel. We lost a lot of seniors but our younger guys are ready to step up and perform this year."
Hopper has been dreaming big for a couple of years.
"Ever since my freshman year our goal has been to get something up on the girls banner," Hopper said. "We have a chance every year to go far in basketball and of course I hope we do this year, there is just no telling what the future will bring us. We definitely will have to get used to the team's new changes and work with what we have but even though we are a small team that means we just have to work twice as hard."
Everyone on both teams will have to adjust to this new normal, but they feel confident and ready to go.