Recent district-level hires
New Director for Equity is selected mid-year
by Noa Biener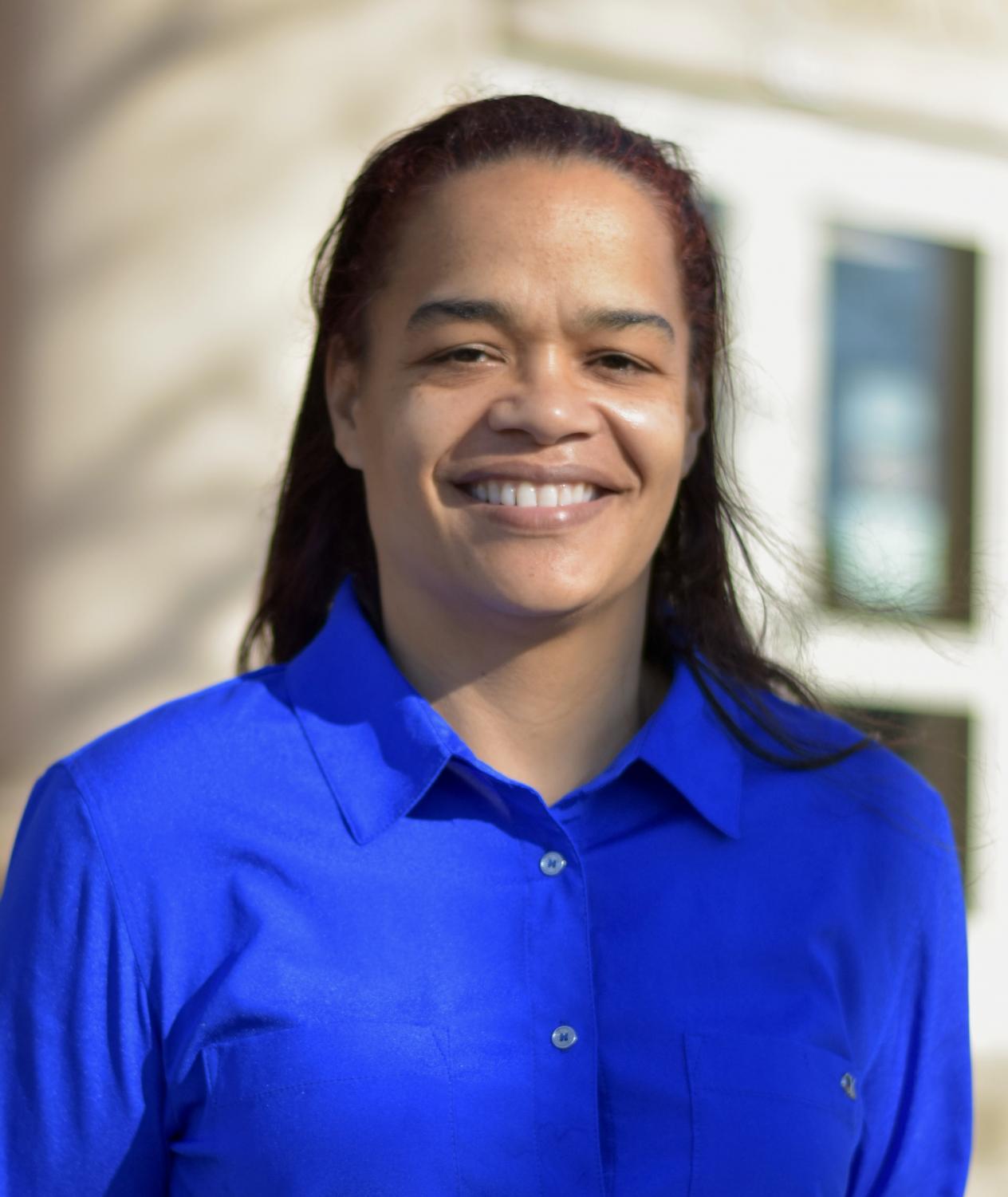 Shari Tucker has been hired as the second-ever Director for Equity for Shorewood. The position was created in 2019, and became available earlier this year after Sam Coleman, the previous Director for Equity, transitioned to Director for Curriculum and Instruction. 
Tucker has plenty of past experience working in a school setting. Before becoming Director for Equity for Shorewood, Tucker was a professional in educational assistance; a classroom teacher in Milwaukee Public Schools for 16 years; a basketball coach at the high school level; taught fifth and sixth grade in Glendale-River Hills school district; started a course with a newly developed curriculum called Contemporary Youth Humanities and served as assistant principal for a year and a half.
"Working in lots of different settings and lots of different venues I feel has prepared me," Tucker said.
When Tucker was asked about why she interviewed to be the Director for Equity for Shorewood, she said that the honest answer was because of her children.
"I have four kids and I always talk to my kids about doing things that make you uncomfortable sometimes and always making sure that when you lay your head down at night, that you have given one hundred percent that day, and if you want to make a change in this world, then the change starts with you."
As the new Director for Equity, Tucker has various responsibilities.
"It's understanding what equity really is, what equity isn't. Understanding how you can build the capacity for the people that you're working with. Understanding that equity is not something that you ever master, it's something that is ongoing."
Tucker says that it's about making sure that the school curriculum lines up with the diverse Shorewood student population.
"[It's] looking at a way to disrupt and dismantle systems that have been in place which have marginalized students and families for decades and where students come to school, that it's a natural progression for them to learn about people that are different than them and to learn about people who look like them and who have similar experiences and different experiences, too."
Tucker has plans to make sure that she is visible to students, teachers and others in the school community.
"I am actively working to build the capacity of our staff and that's something I think I can do right away, just building those relationships, bringing in my outside knowledge, and working with people in the community." 
Tucker hopes to be consistent with her positive attitude and perspective.
"I try to bring a different perspective. My lens is different as a black woman. My lens is going to look different and it's going to be different, and I think that perspective is important." 
She also hopes to support and challenge the school community, making sure that improvements continue to happen and expectations are held high.
"I am a lifelong learner, so anything that I can learn about and educate myself about, I think that's important, and modeling that for our students, our staff, for our families, is also important."
In the short time that Tucker has been part of the Shorewood community, she has felt welcomed and very supported.
"I am looking forward to getting to know as many people as possible. Getting to know teachers, getting to know building level principals, getting to know district level principals, getting to know students in whatever capacity I can." 
All while keeping a safe distance, Tucker plans to "be reflective" and put all that she has learned into action.
"I don't have all the answers, but I am willing to to learn and listen."
_____
Human Resources Manger position is created
by Shannon Carlson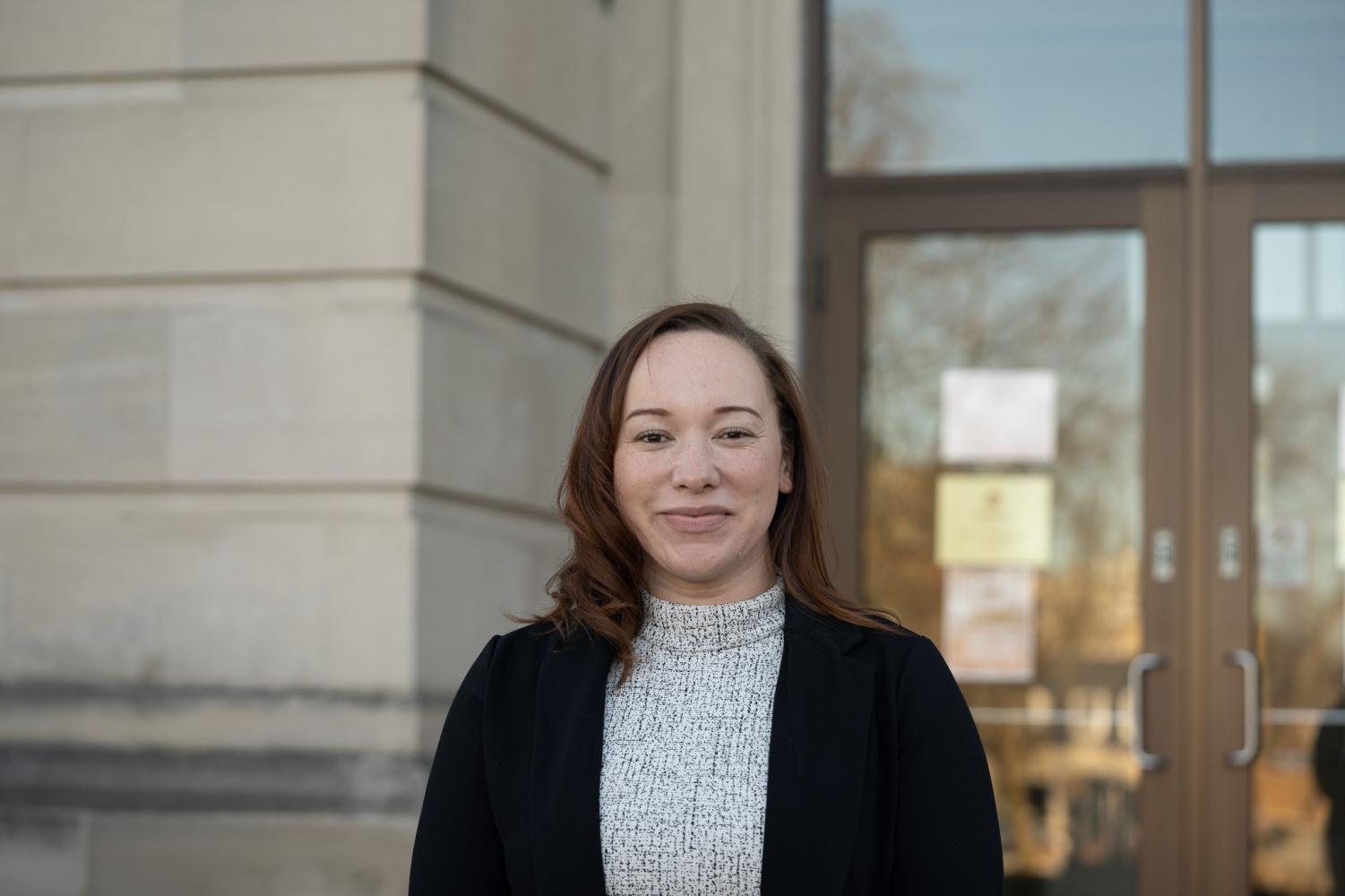 This past September, Kimberly Salem joined the school district as the newly created Human Resources (HR) Manager. 
Prior to Salem, the Director of Business Services was also in charge of human resources.
"As the years went by, the district, along with staff, have really championed the need for a dedicated HR person to be able to help our staff and our teachers with all of their HR related questions, and then to develop new policies and procedures that will bring more efficiency to the district," Salem said.
Salem has spent the last three years building a human resources department in the Brown Deer school district. She plans to do the same at Shorewood.
"I helped Brown Deer … create that role, and I felt that they were in a good position to continue to move forward. And I thought that I could do the same for Shorewood … I envision this will be something longer term for me. I feel that in Shorewood, being a larger district also than Brown Deer, there's more support here that will help sustain a long-term quality HR department."
One of the reasons Salem became so interested in Shorewood is its ongoing equity work. 
"With all of Shorewood's equity work and their commitment to equity, I thought that it would be a great fit, and that I would be able to help in really diversifying their staff."
Salem has a range of responsibilities as HR Manager. Right now, a lot of her day-to-day work is COVID-related, like assisting staff members who are out sick or in quarantine. 
"We have staff members who need to be out of work … so working with them to get the paperwork documented, to make sure they're paid for it, maybe they need a substitute for their classrooms … There are different kinds of leave options that are available to staff, like FMLA [Family Medical Leave], so really taking time with each staff member who needs to be off work to explain to them what their options are for leave."
Other duties include updating policies, such as in the employee handbooks, and coordinating the hiring process. The district has made several personnel additions this year, including a new executive assistant to the superintendent, a new Director for Equity, and several support staff. December is also around the time the district starts looking at staffing for next school year, which Salem will have a role in.
"How many teachers do we need in each building, how many support staff members do we need based on our projected student enrollment. [I'll be] going through that process of posting the job descriptions, getting candidates to apply, reviewing the resumes, setting up the interviews, and then coordinating our interviews."
As HR Manager, Salem's number one goal is to hire a diverse staff. In addition to that, Salem wants to provide training and resources for district staff.
"Providing training and development to our staff, so any type of professional development that the teachers might need to make them a better teacher, to make sure that they're getting what they need. And then also with the training, our district equity work that we're doing … And then helping with wellness … providing resources and opportunities to help with staff wellness."
Outside of work, Salem keeps busy. She serves a member on the Greendale School Board, is a Girl Scout troop leader, and recently got her masters in Human Resource Management. She also likes to travel, her favorite place she's traveled to is Niagara Falls, on the Canada side. She's also a huge foodie. 
"I like trying new foods, trying new places. Usually during the summer with all the festivals and everything that's going on, I like to go sample the crazy different foods. But I missed that this summer."
This is only Salem's second job working in the education sector. She's spent most of her career in the corporate world, working for banks like BMO, Chase and Wauwatosa Savings Bank. She made the transition because she wanted to fulfill her desire to help kids, and because she believes strongly in public education.
"I really have children at the heart of everything I do. And I know that every decision in the HR department here, ultimately has an impact on children. From hiring quality educators that are going to be in front of them, diverse educators, because the research shows us that if students have an educator in front of them that looks like them … they're doing better on tests, they're doing better on discipline … And I'm passionate about public education."