Beabadoobee changes pace on new album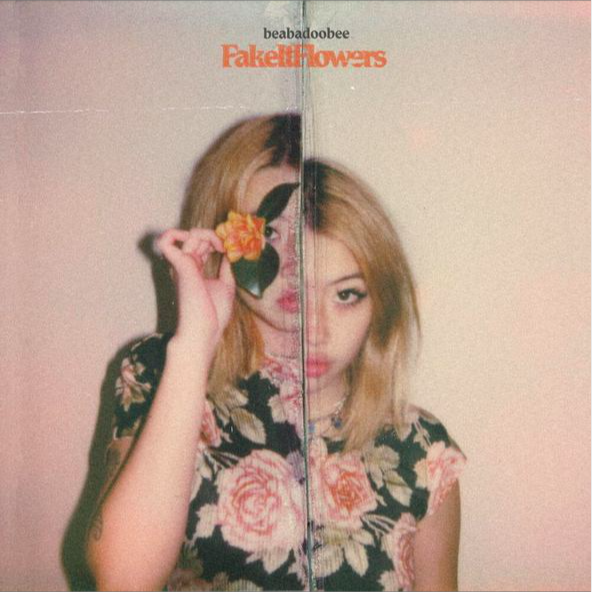 British-Filipino singer-songwriter, Beatrice Laus, professionally known as Beabadoobee, recently released her debut studio album entitled Fake It Flowers. Bea had been on the rise when she embarked on her first tour opening for Clairo in late 2019, following the release of her fourth EP, Space Cadet. Her professional career really took off in early 2020, when a remix of her song "Coffee," called "death bed (coffee for your head)" went viral on TikTok. It has garnered over 700 million streams on Spotify, and millions of videos made with the sound. The song has been certified platinum in four countries and has peaked in the top 20 in nearly 30 countries. 
Her earlier EPs have a dreamy, lo-fi, bedroom pop sound which is completely different from her new sound. Fake It Flowers is a 12-track, guitar driven, emotionally charged alternative rock album. In an interview with i-D, a British bimonthly magazine, she said that "Fake It Flowers is pretty much my whole life in one album." It deals with the universal theme of growing up and tackles topics such as love and relationships, teenage angst, mental health issues and drugs, and developing a sense of individuality. 
"
It deals with the universal theme of growing up and tackles topics such as love and relationships, teenage angst, mental health issues and drugs, and developing a sense of individuality. 
It's no secret that Bea has had an incredibly difficult life –– she moved from the Philippines to London in her youth after she was expelled from school, and experimented with drugs at a very young age. In an interview with The Guardian, she said, "I had no idea what to do with my life." She writes honestly, and uses her music in the hopes that she will be the girl that she needed when she was a teenager for others who may be in a similar situation.
The first promotional single and the opening track of the album, called "Care" is an intense, angry song, where Bea rejects sympathy from those who she thinks do not truly care about her. She expresses her frustration, specifically as a young woman. She just wants somebody to understand what she's been through –– she doesn't want their pity. She wanted to take her negative feelings and turn it into something positive and fun-sounding. 
"Sorry," the second promotional single, was released in early August. The song is about not being able to be there for someone because it is too hard to watch them ruin their life. In her adolescence, Bea watched some of her friends' lives wither away because of drugs. This track is incredibly vulnerable, Bea even claims that she was "half-crying" while she was singing it. She felt powerless, and wished that she could have done something to help them. It is an apology for not being more involved and not being able to help her friends because it was too hard and too painful to dwell on what could have been.
Track nine, "Horen Sarrison," is a direct reference to Bea's longtime boyfriend Soren –– his initials are flipped in the title. The song is a sweet ode to their relationship where Bea expresses the little things she loves about him; the way he smells and his green eyes. Throughout the album, she references her EP Space Cadet, and explores the idea that space is a place to escape. In this track, she claims that she's convinced that he's "from outer space," meaning that he is her escape, and that she can lose herself in this relationship. 
The twelfth and final track, titled "Yoshimi, Forest, Magdalene" is a reference to the names that Bea wants to give her future children. This song is supposed to end the album on a positive note, where Bea is looking into her future, one in which she is happy. She explores the idea of marriage, and how scary it can be to think about spending the rest of her life with someone, and the fear of scaring them away. 
"Fake It Flowers" highlights Bea's development as a musical artist and as a person. She reflects about the past, present, and future. Although the album can be a bit repetitive at times, this is just the beginning for Bea. Her voice starkly contrasts the heaviness of the guitar, and makes for a unique sound. Her feelings are authentic and raw, and she skillfully captures the negative and positives that come with growing up and learning how to love.