Winter months pose threat to safe seating
In the midst of a global pandemic, restaurant seating can already be very complicated. But as the chillier months approach, inhibiting the ability to arrange seating outside, organizing a safe seating plan becomes even more challenging. Three busy Shorewood restaurants share how they plan to keep business stable throughout winter without contributing to the spread of COVID-19.
Cloud Red is a lively bar and restaurant on Oakland Avenue, offering various food and drink to enjoy with your friends and family. Lis Duggan, co-owner, says the pandemic has affected everything for them. 
"Our priority is the safety of our staff, customers and community, so we realized quite quickly that space is a commodity that we just don't have inside," Duggan said.
The Cloud Red owners decided it was best to not offer inside dining since everything shut down in March.  
"Since we knew that face masks would be off for extended periods of time when actively eating and drinking, we feel there is a greater need for social distancing inside and we just don't have the space for it and we realized that very early on," Duggan said.
Cloud Red plans to provide patio seating out front for as long as the weather permits, which Duggan presumes will last up until mid-november. Fire pits in the back of the restaurant will be a dining option, other than the primary option to carry-out, during the colder months. 
"We will do it for as long as people want to. I just hope Shorewood continues to mask up and do what we all can do to our best ability to limit the exposure and spread of COVID," Duggan said.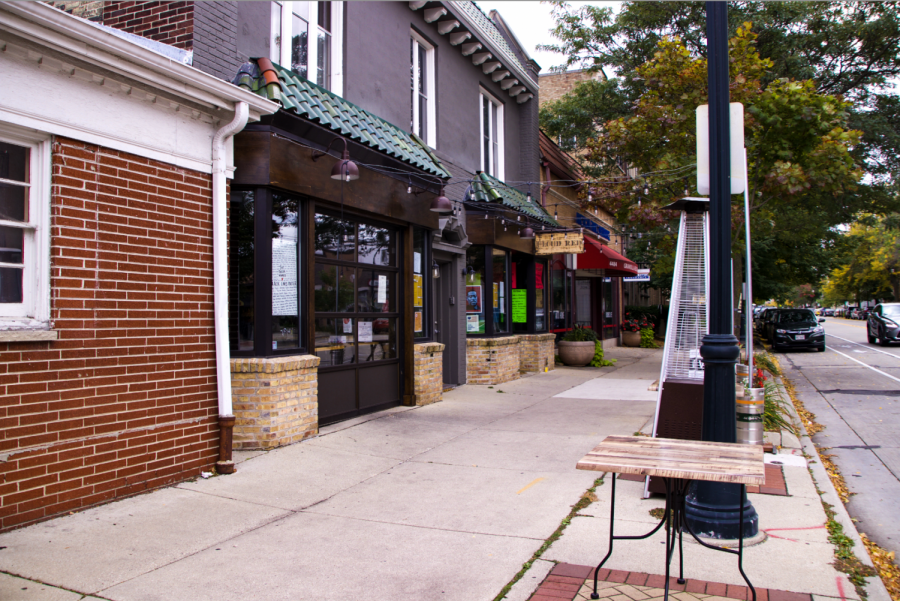 Draft and Vessel is a vintage-style bar on Oakland Avenue that provides craft-beer from the tap and growlers you can take to-go. 
Nat Davauer, owner, explains the dramatic transition that the restaurant has undergone during these last few months and how they plan to keep business going throughout winter. The management of Draft and Vessel is still discussing exactly how seating will be during the winter months, considering offering only carry-out or allowing very controlled, limited indoor seating arrangements.
"As a business that relies on people hanging out and talking, fundamentally it's no longer that social space," Davauer said. "We aren't providing that –– even though we sell beers, what we really sell is the chance to sit down and talk to somebody."
"
As a business that relies on people hanging out and talking, fundamentally it's no longer that social space,"
— Nat Davauer, Draft & Vessels owner
Nat's biggest concern with offering an indoor seating experience is the many risks that come with it.
"We're still opening that door for a possible health problem," Davauer said.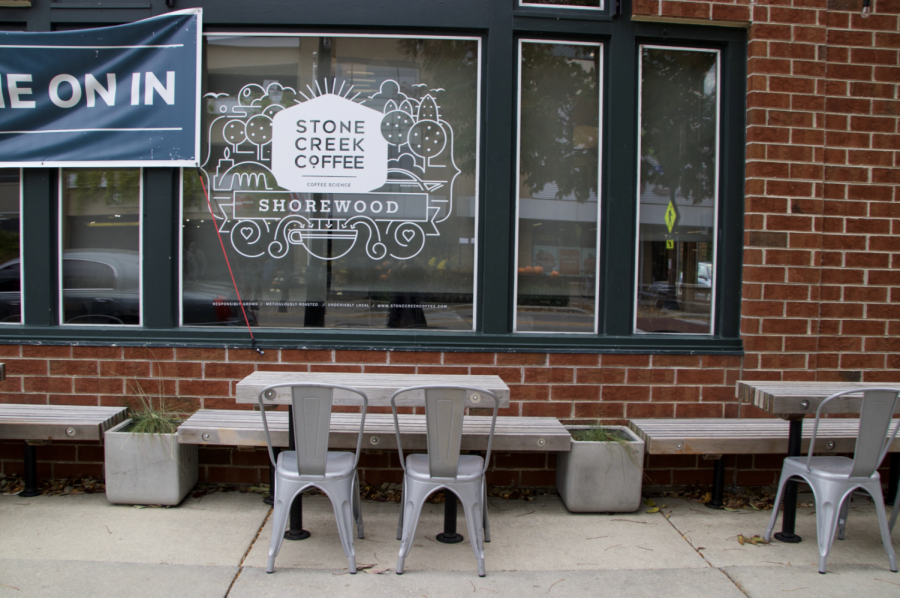 Stone Creek Coffee, located on Oakland Avenue, is a cafe where you can indulge in coffee, tea and everything from muffins to pastries. 
"COVID–19 has really affected each piece of our business and has really touched all of the areas that we work in," said Karen Strange, hub director.
Stone Creek plans to continue only to-go ordering throughout the winter, with the help of their convenient mobile ordering app. Customers still have the option to come into the cafe, briefly interacting while ordering or grabbing their orders to enjoy on the go. 
"It's a really special spot to cozy up with some coffee or hot chocolate or tea on a chilly day, but unfortunately we don't have any plans to re-open our seating at this time. It's really an important time for us to return as a people to the core values of caring for one another: empathy, kindness, patience, and grace," Strange said.
The cafe plans to continue to adjust to the circumstances and learn more about how to keep Shorewood safe along the way. 
"There's really no limit to the benefits that we'll receive as a community, as long as we take care of each other and be smart," Strange said.
All three of these restaurants will be open and functioning to offer customers the best experience and service possible. Whether you want to cozy up with a coffee, pick up some snacks, or have a nice meal with your family, there will be plenty of options available in the winter. Shorewood restaurants will continue to adapt to whatever problems emerge to ensure the community is safe and virus-free.