Elementary schools welcome new principals
Administrator moves districts to join Lake Bluff community
by Noa Biener and Sophie Diliberti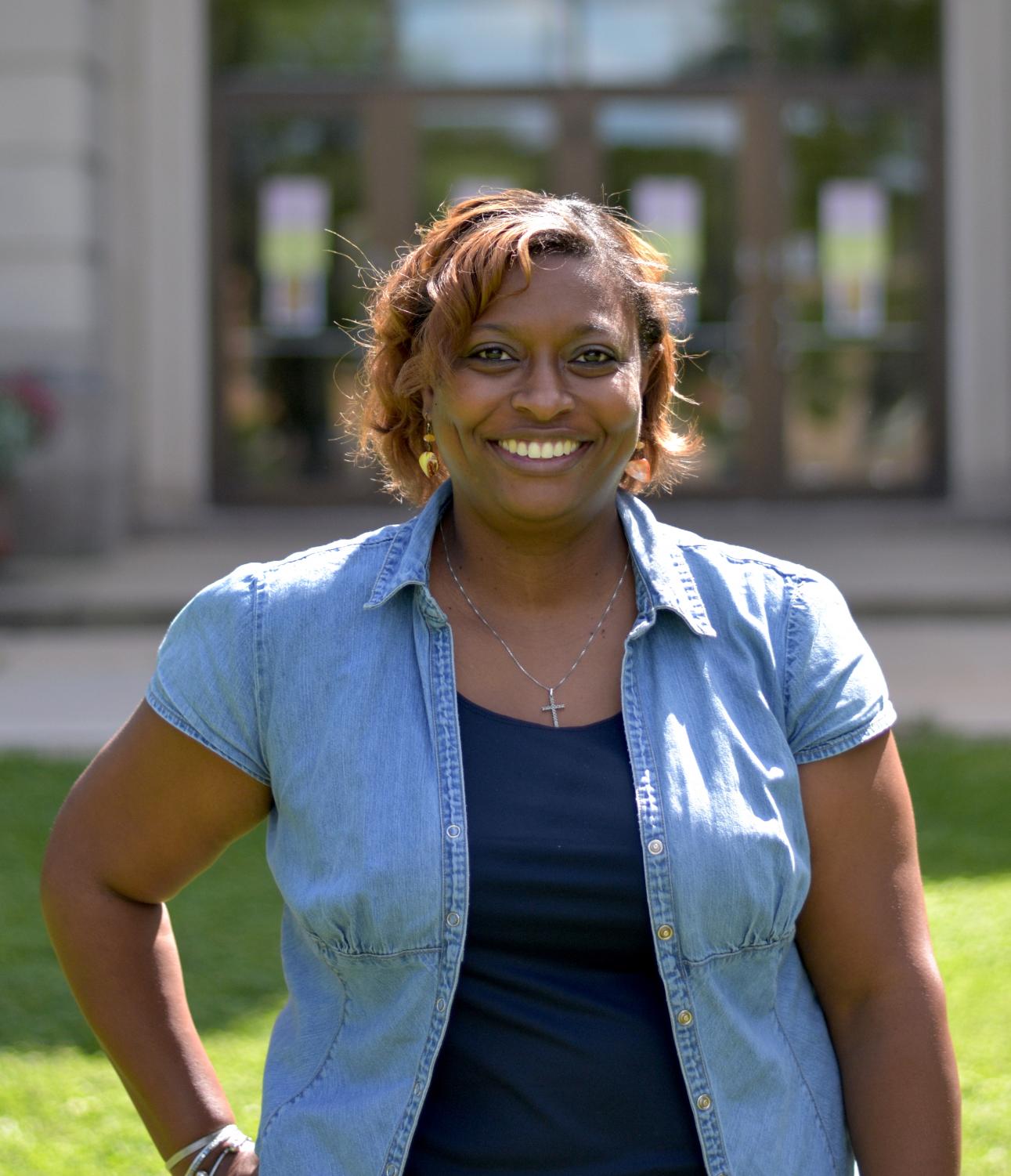 With many recent changes occurring around Shorewood –– school closing, a virtual first quarter, referendum construction –– one of the biggest additions to the district is Tammy Rasco, Lake Bluff Elementary's new principal. 
Rasco previously served as principal at Hope Christian High School. After hearing about the Lake Bluff posting, Rasco decided Shorewood was the place where she wanted to continue her career. 
"It's a very rich community. They want to grow and change so they can accommodate all of the learners yet preserve the rich legacy of the school." said Rasco.
In past years, Rasco also taught STEM classes at the middle and high school level. 
"I love STEM education because everybody had a shot. Whether you were good at math, or science, or reading, or writing, there was something for everyone." Rasco said. "I hope to continue that at Lake Bluff, with our Expeditionary Learning".
Lake Bluff, along with Atwater and the high school, is undergoing many changes this year, including construction on the buildings.
"There's a lot of changes happening organically, if you will," Rasco said.
In addition to the remodeling, Rasco has plans to boost morale.
"I want to bring warm fuzzies to the team and really create an environment where everybody is included," Rasco said.
This school year will present unprecedented challenges due to COVID-19, making it a unique experience for a new principal. 
"It's a little bit of baptism by fire," Rasco said. "It's unlike anything I have ever done or anyone has ever done."
Rasco hopes to "flatten the curve" as soon as possible in order to be able to get back to in-person learning.
"Not being able to fist bump students and see their faces, it really is difficult," Rasco says.
Rasco has a 12-year-old son and a 19-year-old daughter. She recognizes that parents might worry about this school year.
 "As a community, and as families, we have to give each other space and grace. We have to forgive ourselves, we have to give ourselves a break from screen time, and we have to be okay if things don't work out," Rasco says.
Rasco emphasizes how much she appreciates the community's support during her move.
"I'm kind of comforted by how welcoming everyone has been," Rasco says.
As the new principal of Lake Bluff, Rasco will be an influential figure in the district.
"I'd just like to add how excited I am to be part of the Shorewood district … I'm excited to be at Lake Bluff, where it all starts, start planting those seeds to continue to grow what I think is a spectacular village."
Former Authentic Learning Coordinator takes on Atwater
by Shannon Carlson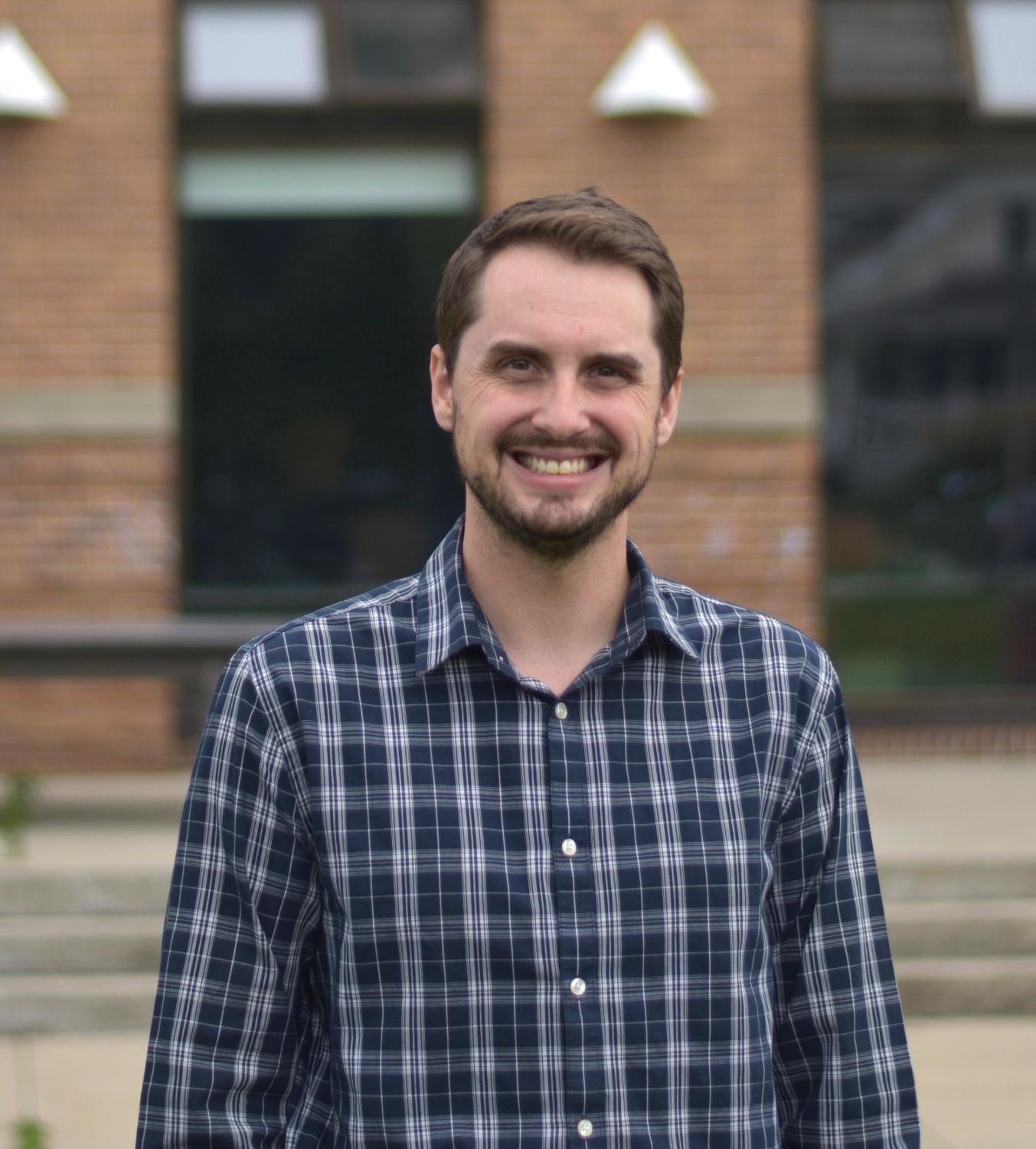 Nate Schultz began his career in education as a sixth grade teacher at Lake Bluff. He spent six years teaching, until he assumed the administrative role of Authentic Learning Coordinator for three years. This year, he starts his journey as Atwater's principal.
As a teacher, Schultz enjoyed being in the classroom and making connections with students. During his teaching years, the district was beginning to look at authentic learning, and bringing that learning experience into the schools. This led to the creation of the Authentic Learning Coordinator position. 
"There was this need for somebody to be dedicated to that vision and to work with teachers, to work with community members, to work with even some families and students around authentic learning. I was offered that position, and I worked in curriculum and instruction," Schultz said.
For Schultz, the Authentic Learning Coordinator position was an opportunity for leadership, one that he wanted to explore.
"I think I was a good teacher –– I hope," Schultz said. "But at the same time I knew that I had a natural talent for leadership, I knew that I had strengths that I could utilize, and I started looking at how I could use those strengths differently."
As Authentic Learning Coordinator, Schultz got to work across the entire district, with a variety of people.
"I was able to work with everybody, kindergarten through high school," Schultz said. "I'm actually going to miss that a little bit. I started to form relationships with teachers at all levels and students at all levels, and I just really enjoyed seeing the district from that vantage point, and doing work across the district."
The Authentic Learning Coordinator position ended last school year. The district had reached a stage of authentic learning where there was no longer a need for it. Schultz's experiences being a teacher and the Authentic Learning Coordinator –– getting to work with students, teachers and administrators –– led him to start thinking about what he wanted to do next. 
When it was announced that Ebony Grice, former Atwater principal, was moving to Wauwatosa West High School to become principal, leaving the principal position open, Schultz considered his options. 
"I had a lot of people that talked about it with me that said, 'I think it is [your next step]. I think you will do a great job. That you lead with students first. That you lead with all students first, that you think about every student, and that you're not afraid to be a leader,'" Schultz said. "And that's what a principal needs to do. They need to think about students, they need to be a leader for the building. But they also need to be compassionate and empathize with everybody. And I feel like that's what I can do."
Schultz believes that the work you do has to bring you joy. Getting the job of Atwater principal was ideal for him in multiple ways. Being Atwater principal allows him to stay working in the Shorewood School District and Shorewood community, which is what Schultz was hoping would be possible. Additionally, he has always loved working with younger students, and now he has the chance to work with all students from K4 to 6th grade.
"I find joy in walking into a first grade classroom and kids getting excited that you're in there," Schultz said. "I find joy in being at recess with kindergarteners, because play is just so exciting to them… And I also find joy in working with fifth and sixth graders, that they're trying to figure out their identities and I can support them as they come up and develop their identities, because I remember how important that was for me.
Becoming the principal of a school in the middle of a pandemic is not something you're taught to prepare for. Starting off the year virtually certainly makes the transition for Schultz more difficult, especially when it comes to making connections with students.
"I still want to meet the kids," Schultz said. "It's so strange to start the year not being able to plan that back to school assembly or being able to go into the classrooms and saying hi to all the kids, and sitting on carpet time in kindergarten, stuff like that."
One way Schultz is getting around that roadblock is by joining virtual meetings with the students. 
"Every morning, every teacher's going to host a virtual session where students are going to be able to join and just connect," Schultz said. "To talk about what's going on in their lives, to see each other, to build that classroom community … My plan is to be able to join one of those every single day and continue to do that so I can build those connections."
This school year Schultz will definitely be focusing on connections and getting to know students. However, Schultz's main goal during his time as principal, which he wants to start working on right away, is to change education to make it equitable.
"I think really the only long-term goal –– and this is a very long-term goal that is probably going to be beyond me, even if I'm here the rest of my career –– it's going to take longer than that, is to disrupt the inequities," Schultz said. "We have inequities within our system. And this is for public education in general, it's not unique to Atwater, it's not unique to Shorewood, but the way that we have done education hasn't worked for everyone."
One important piece of this is representation, which Schultz sees as going in a positive direction.
"It's important that we have diverse staff members and diverse leaders. Racially, religious, gender, and that includes sexual orientation … I'm really excited to work in a more diverse group of administrators. Bringing Mrs. Rasco [a Black woman] in over at Lake Bluff is really exciting … and I'm excited to be a gay man in a leadership position."
According to Schultz, being in the classroom, where he started, is something he will always miss. However, he looks at his new role as a way to expand that classroom. 
"I do miss it. I missed it the last three years. I think I'll always miss it. Once a teacher, always a teacher. You just have that drive. There's nothing like having your crew, having your class, and seeing the growth and connection … What I'm excited about in this role is that my crew went from 25-30 students to about 500."