Black history presentation honors artists
This year's Black History Month celebration, put on by Youth Rising Up, centered on art and its influential role in African American history. 
"The theme is Pioneers in Art in Black History, focusing on those who came before us, who paved the way for us to be able to express ourselves through art, which is really the language that African American culture speaks," said Zephaniah Eiland, senior. "So we have a couple of figures: people who have changed the fashion industry, the music industry, to actual artists, poets – just all kinds of art."
After the previous year's celebration, the club decided to focus on this theme of art and music.
"Last year was a really big success so we talked to everybody about what we wanted to do next, and where we wanted to go, and a lot of people said music. We think it's important to celebrate how music has helped shaped our culture," said Kayla McPike, senior.
Cameron Spann, junior, agreed.
"Going off of previous years, we do a variety of things each year so we thought this year it would be a good year for more entertainment-based stuff," Spann said.
Students blended famous works with original creations. 
"This year is a lot more performing, so we get to hear original poetry from our students, as well as poetry from poets like Maya Angelou. You also have rap, there's rap in this program, we've got songs written by students. Me and Cameron Spann, we wrote a song that we're going to be performing, as well as songs written by people from our history," Eiland said. "You get a mixture of both. You get to hear stuff that's already out in the world and then you get to hear stuff that's fresh from the African American students at Shorewood."
The members of Youth Rising Up at SHS have been putting on a production each year for a few years, but they always try to make one unique. 
"There are so many different parts and so many new interesting things you get to learn this year. I feel like we really worked well together and worked really hard to make this year better than before," McPike said. 
The students have been working on this year's performance for about two months.
"We assigned parts in December and we got the ball rolling after we came back from winter break," McPike said. "I've been going to rehearsal, making sure that everything looks good from a student's point of view and as a part of the leadership team for Youth Rising Up. Trinity [Higgins] and Laila [Branch] wrote the script, but I've just been making sure everything looks pretty."
One of the big numbers was an African fusion dance made up of solos and group dancing, with brightly colored print skirts. 
"There's a lot of energy, just so much fun, just being on stage with people who look like me, and us vibing, being able to get along in the same space, and expressing ourselves, as well as conveying a message to our peers, as well as our parents, faculty members, and our community," Eiland said.
The convergence and unity of the celebration and the preparation that went into it was an important and meaningful part of the experience.
"My favorite part is all of us coming together to put this together and show what we can do," Spann said.
McPike agreed.
"We all really come together no matter all the differences we have or anything that's going on within our community. This has been like a huge family."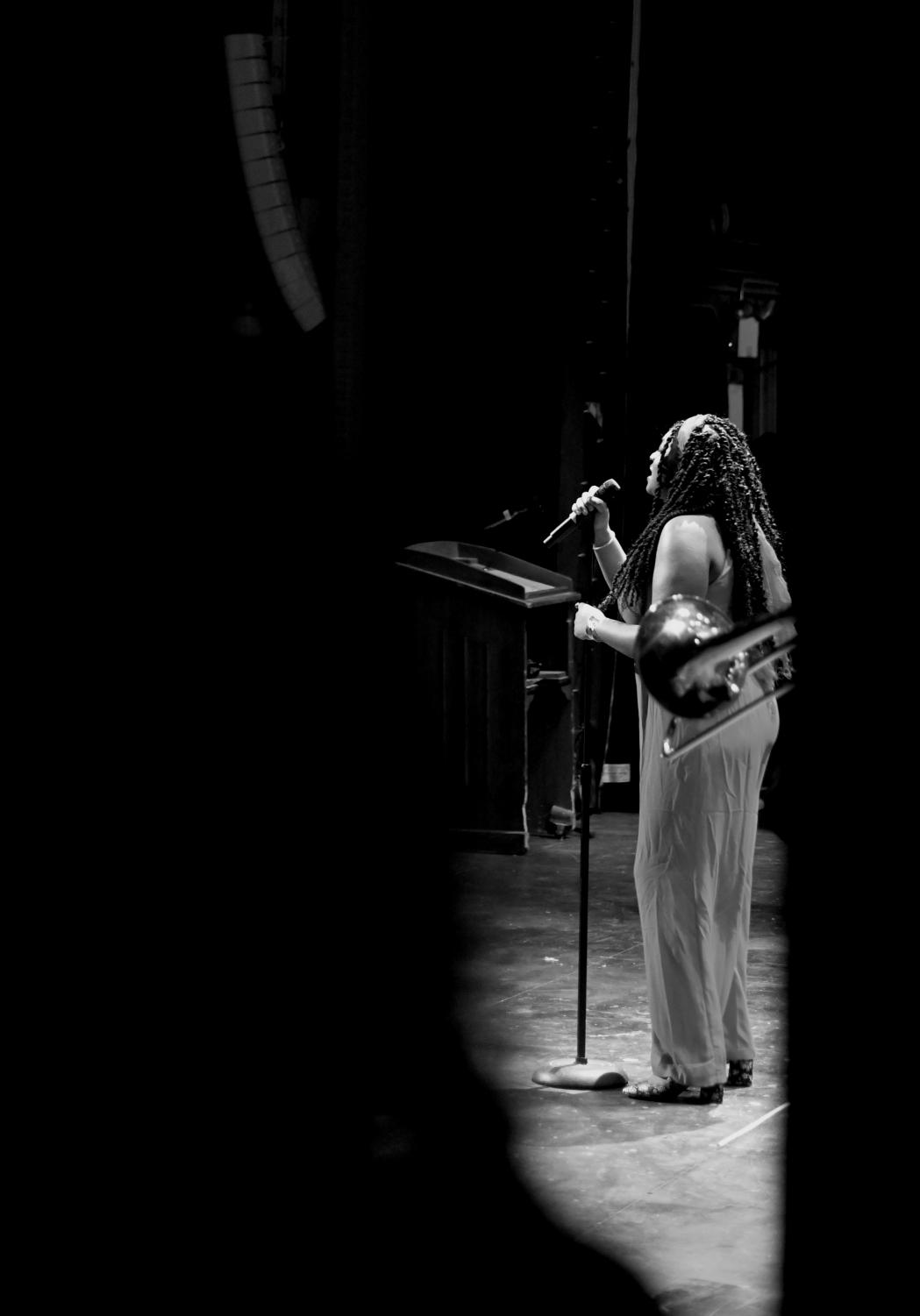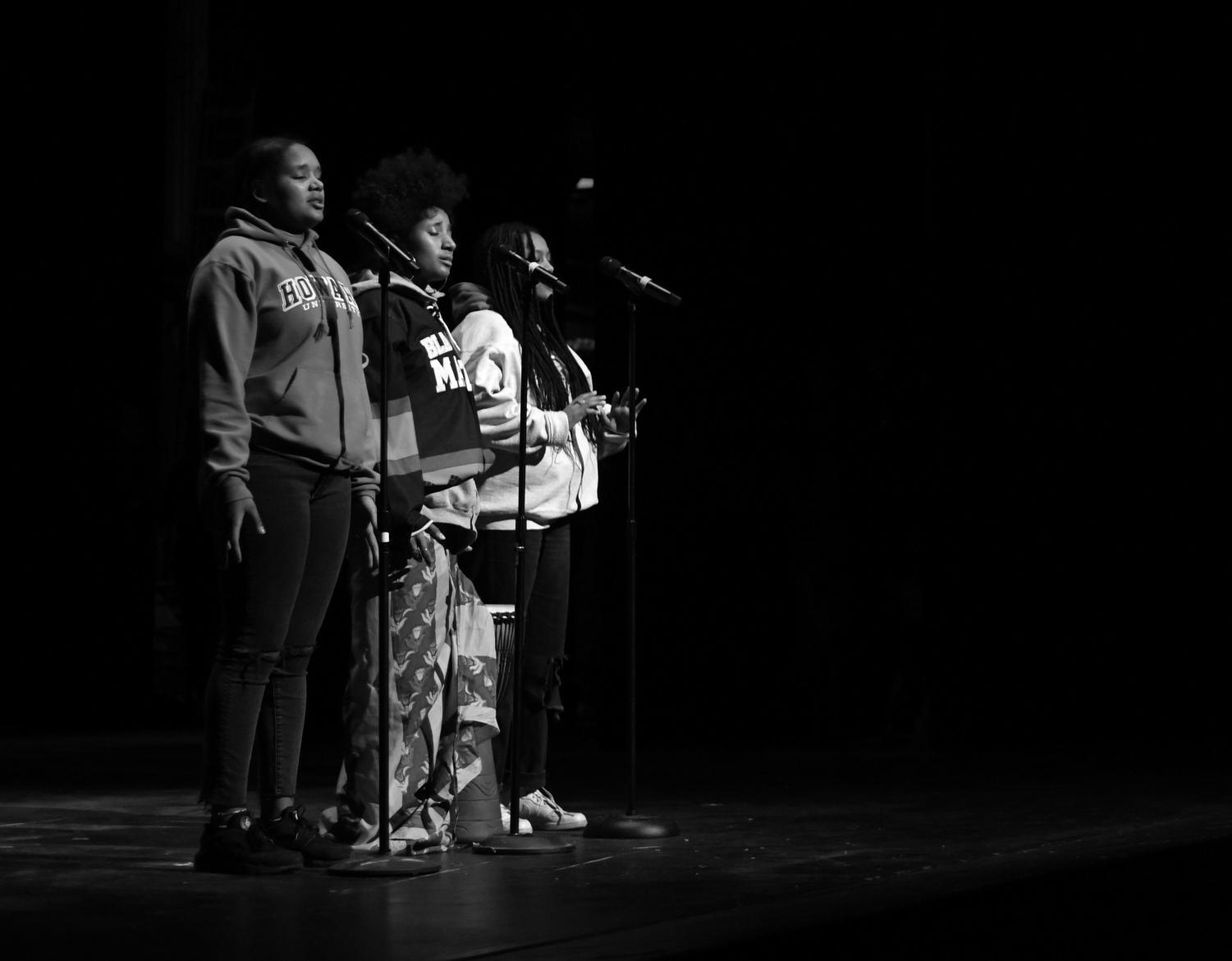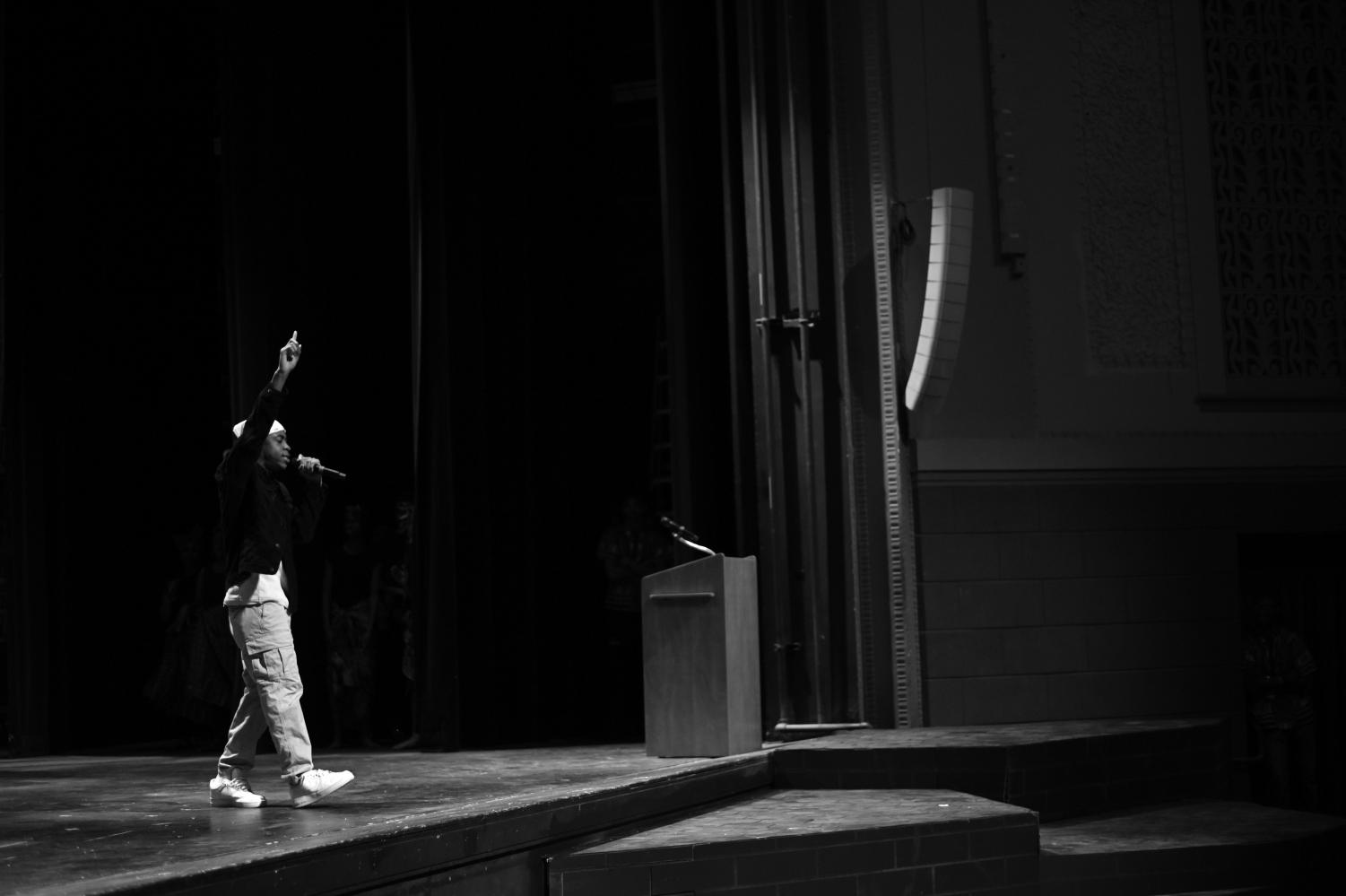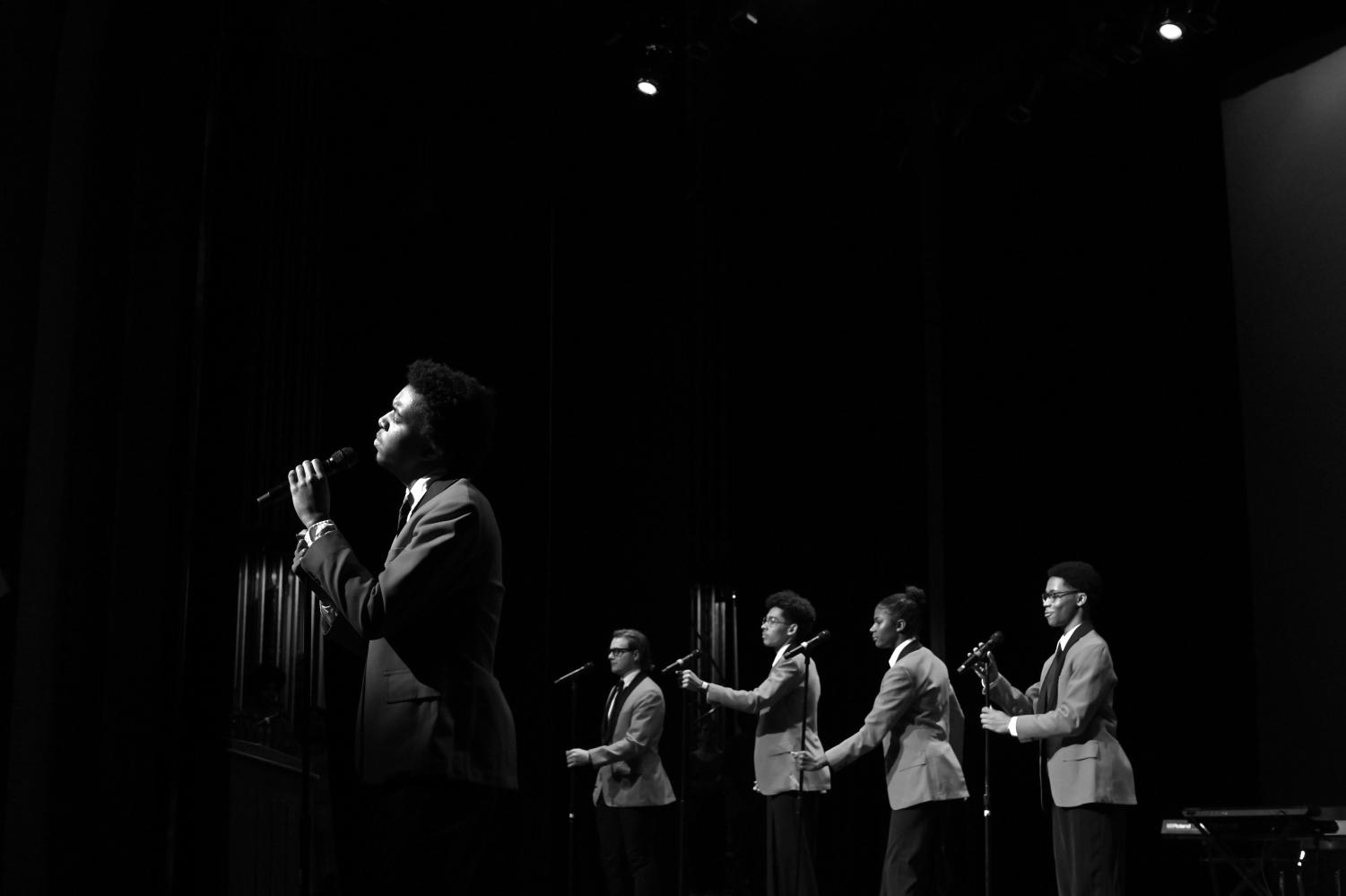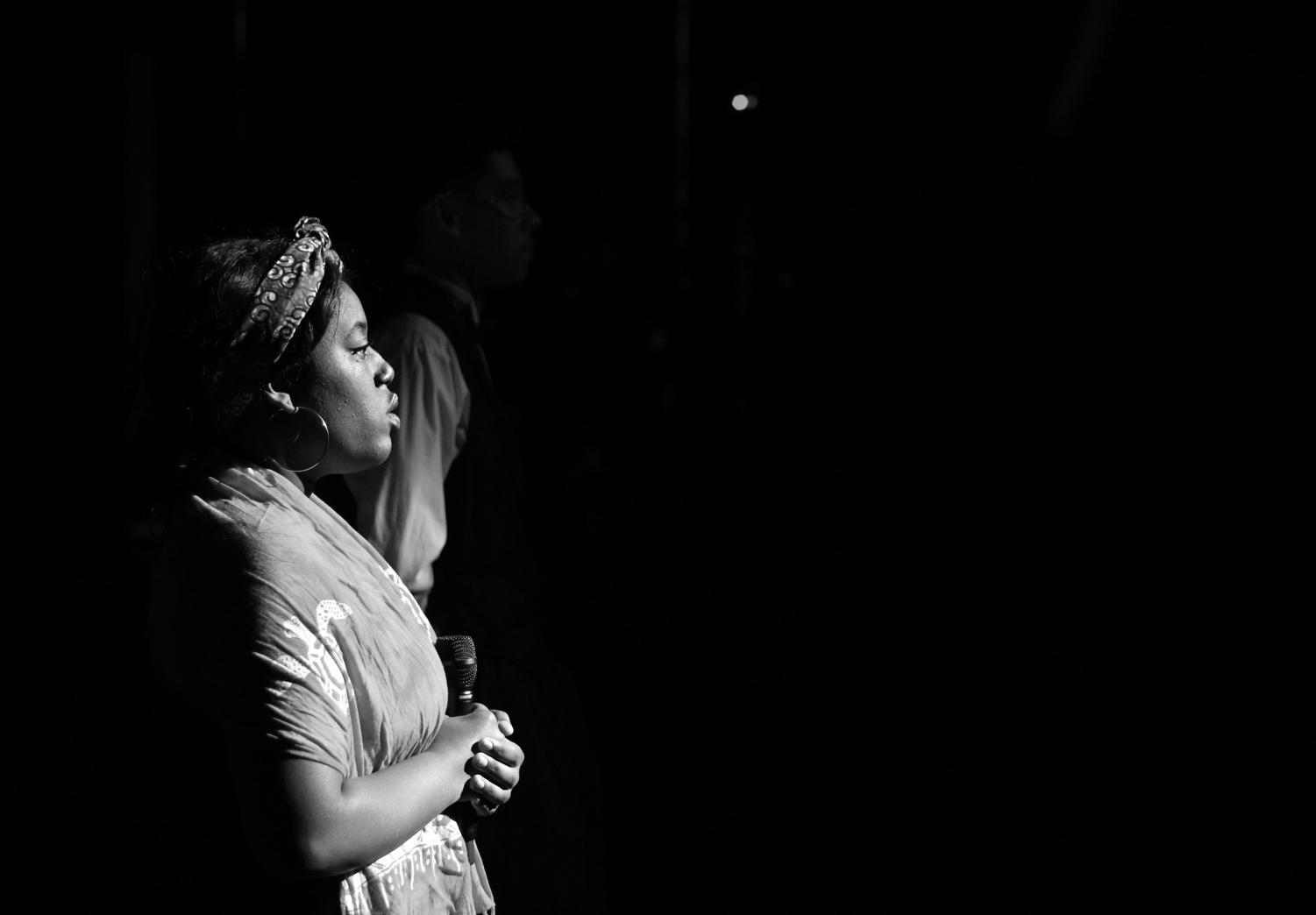 Photos: Leland Hanewall