Senior commits to running cross country in college
This year's boys cross country WIAA Division II state champion has committed to running post-graduation. Lucas Florsheim, senior, looks to continue his success at Pomona College in Los Angeles, where he will run cross country as well as the 3200 meters and 1600 meters in track.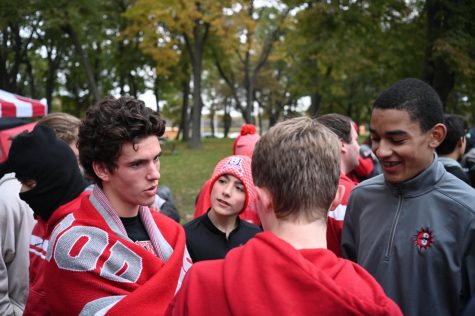 "I'm 100% committed, and I'm accepted into the school."
He looks to continue his cross country success with an already strong team. 
"They were really good this season. They won the national championship for Division III. So it'll be fun to keep that momentum going and try to win a couple in a row here, be a part of this team."
Aside from having a strong team, the location also appealed to Florsheim. 
"It's in Los Angeles, obviously California is a really cool place to go to school. And they are really really good at running, so they seemed like the perfect fit for me."
Running in college wasn't something that Florsheim had always considered, or even dreamed of. 
"I realized I wanted to run in college the summer going into junior year. So no, [I didn't always want to run in college]. I wasn't super good at that point. I was solid."
But Florsheim put in the effort in his final years at Shorewood to give himself the opportunity to continue running if he decided that was something he wanted to. 
"I realized 'Why not? If I don't like it, I'll stop doing it, but I might as well give it a shot.' I'm so glad that I decided to try to make it to the next level. It wasn't easy, but I'm really happy I did because that's a big part of who I am right now, and I can't really imagine myself not running."
"
I'm so glad that I decided to try to make it to the next level. It wasn't easy, but I'm really happy I did because that's a big part of who I am right now, and I can't really imagine myself not running
— Lucas Florsheim, senior
As he began to realize that he truly did want to continue running after high school, Florsheim started reaching out to schools that he thought he might want to run for.
"I emailed the coach [at Pomona] about a year ago, after my junior cross country season, and I gave him the spiel, and said, 'This is why I think I'd be a good fit for your team,' trying to sell myself. I just tried to explain that I was going to keep getting better, and that though my times and my places weren't super impressive after my junior season, I was banking on becoming really, really good over the next year."
Not just running, but also academics, played a major factor in deciding where he applied. 
"I knew that I wanted to run Division III in cross country and track, because for me academics are really important, and I think that would be the best environment for me to be able to really focus on my degree while also focusing on improving as a runner."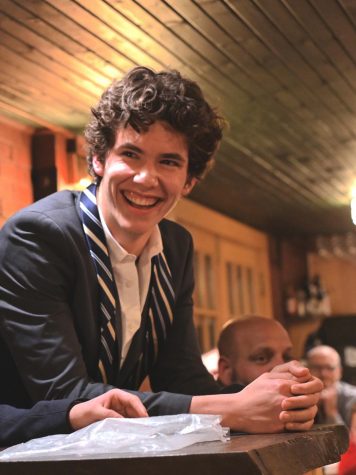 Making sure he succeeds both on the course and in the classroom is something that will take some effort on Florsheim's part. 
"Just getting prepared for a more rigorous academic experience and how to balance that [will be a change]. Obviously Shorewood is a really great academic school, but I haven't had too much trouble balancing athletics and academics. And I know that at a prestigious college like Pomona it'll take some serious effort to be able to balance those two things."
But Florsheim feels pretty confident that he will be able to transition from running in high school to running in college.
"[I'm] just trying to stay consistent is the big thing over this harsh Wisconsin winter. Training with my teammates, enjoying it while it lasts, knowing that it's going to be different next year."
He has met some of his future teammates at Pomona, and enjoyed the experience.
"On my visits I really liked the atmosphere. I actually stayed overnight in September, stayed with a couple of the guys … The guys seem really, really awesome. They were super excited to hear that I was heading out there."
Florsheim's one goal going into college running, is to just keep going. 
"The goal for me right now is to run for as long as I can and as competitively as I can. So hopefully four years of college and then see what I can do after that. I'm still trying to run competitively after that, which is a difficult thing to do, but it's been done before."