Milwaukee Fashion Week showcases Shorewood students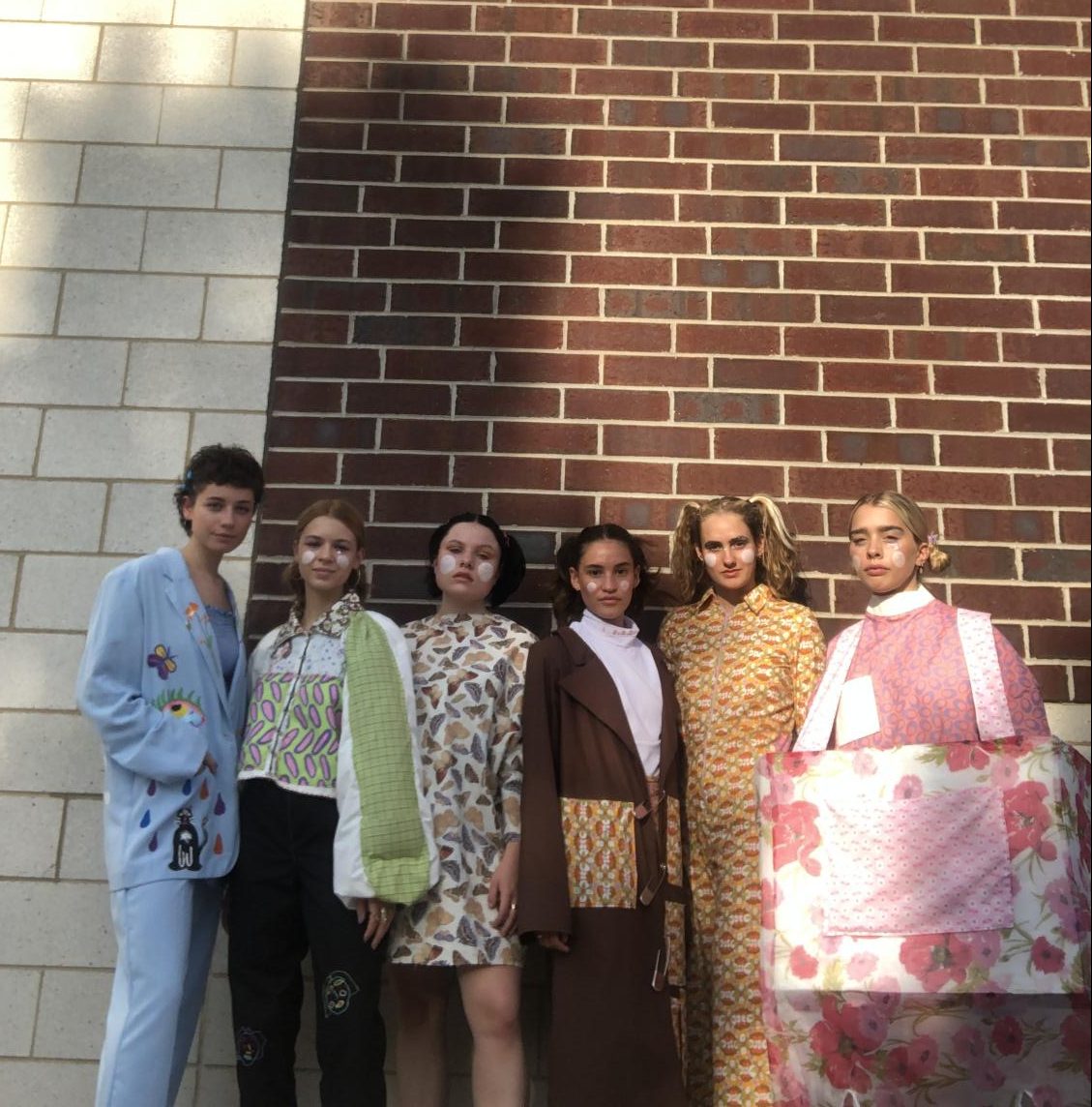 Senior shows off designs
by Natasha Davis
Photo: Courtesy Elizabeth Miller
On Monday, September 30th, Elizabeth Miller, senior, got the chance to put her designs into a fashion show in downtown Milwaukee. She jumped at the opportunity of achieving one of her goals. 
"I started sewing when I was 10 or 11 with my grandma and then I was like, 'I want to do this.' Ever since then, ever since I learned how to use a sewing machine, I wanted to be a fashion designer," Miller said. 
Last year in her AP Art class, she made the collection of clothing without the intention of showing it off to the public. She was just trying to focus on technique and creating something cohesive.
"The whole collection itself doesn't have a specific story that I'm trying to tell. Well it does through the pieces I made, but not like an underlying message".
Miller's clothing is very boxy and not restrictive to a certain body type. She has trouble describing her collection, but the words whimsical, childlike, playful, and silliness come to mind.
"I guess it's just to radiate positivity, like when you look at it you're just like oh that's kind of goofy and a little weird, but it makes you smile'".
When someone from her sewing class at Fashion Incubator asked if she wanted to do a show, she was confused but excited. 
"She told me to just find my own models and that's literally all I knew about it. I had no idea what it was or what I was doing. I had no idea who was going to be there," said Miller. "I just showed up with my models and my things, and it was a real thing."
"
I had no idea what it was or what I was doing. I had no idea who was going to be there. I just showed up with my models and my things, and it was a real thing.
— Elizabeth Miller
It was a sold out show at the Merriment Social with 10 local designers in total, including Miller. It was all very professional, with hired models and a musician performing. The show was one of many that were apart of Milwaukee's fashion week. 
She brought with her five other seniors from Shorewood High School: Jade Pergl, Parker Kuehl, Senna Carrera, Alice Whalen, and Anna Hietpas, to be her models. 
"They came and walked the runway and I did their makeup and they wore my clothes. They did a really good job and it was really fun," said Miller. 
A man approached her after the show, praising her work on stage. 
"This guy who was working the show was like 'Oh my gosh! Is your work in a boutique?' and I said no and he was like 'Why not?'" Miller said.
She thought it was cool that someone who worked in fashion marketing thought she had the ability to make it in the real world. 
Miller is very passionate about what she does, saying to let loose when you're making something.
"Something that I've heard before is don't take fashion too seriously and just have fun with it. That's what I do. I sew all the time and it's just so fun to me. I like to create and bring my ideas to life."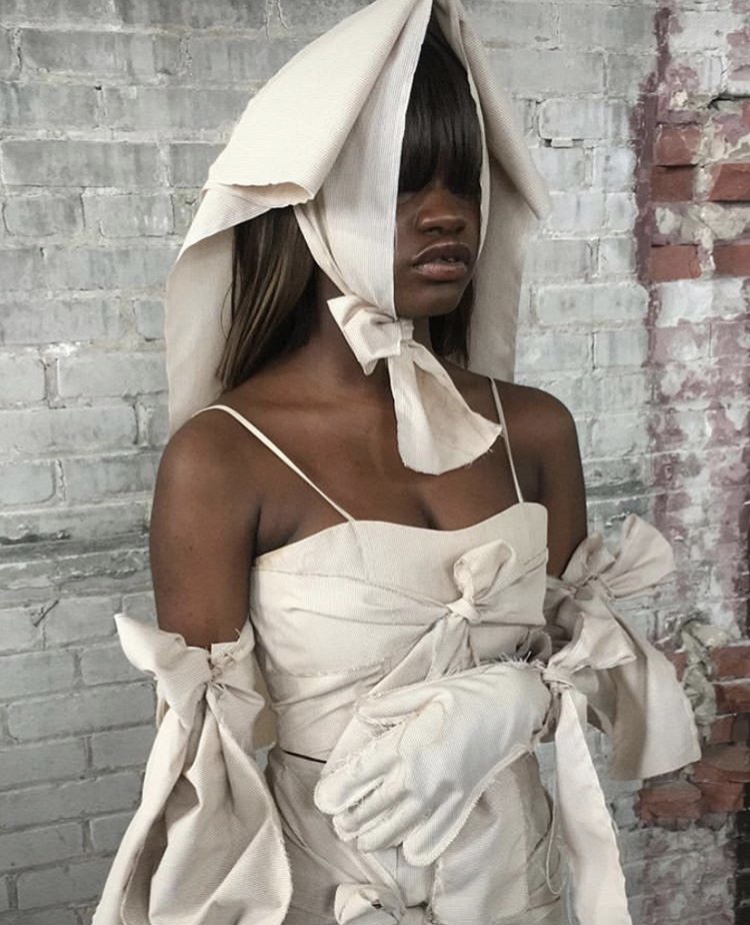 Sophomore shows off modeling skills
by Sophia Wiley
Photo: Courtesy Carmen Wilder
On October 13, Carmen Wilder, sophomore, walked down the runway at Milwaukee Fashion Week. The opportunity arose when Elena Valez, designer and Milwaukee native, contacted Wilder through Instagram.
"It was a month ago, I think," Wilder said. "[Valez] asked me if I was interested in walking in her show and doing a lookbook."
After receiving the message, Wilder was overwhelmed with shock and excitement.
"I took a screenshot. I couldn't believe it because I've been following her for weeks, after my sister put me on to her. So I guess that's what made it so surreal." 
Wilder attended fittings and photoshoots to prepare for the show. She also did some work on her own, with the help of her sister.
"Crazy as it sounds, after I told my sister about it, she actually took me to a park and we practiced runway walking for nearly two hours every weekend."
She also looked to videos and magazines for insight.
"I watched a lot of YouTube videos, read magazines. Anything that had anything to do with runway or editorial, I probably watched it or read it."
When the time came to walk the runway, the nerves subsided and Wilder was ready. 
"I didn't really feel [anything]. It's kind of like a mode, though. You just do it and that's it. It's like adrenaline."
Wilder says the catwalk also brought her a boost of confidence.
"You walk down there [for] those thirty seconds. It's really powerful. It makes you want to go out and do it again."
"
You walk down there [for] thirty seconds. It's really powerful. It makes you want to go out and do it again.
— Carmen Wilder
The runway also brought Wilder the chance to meet new people from different places.
"I worked with people from all over," she said. "A lot of people traveled to Milwaukee for [the] event…It was really cool meeting new people."
Wilder is known for her personal style, which she thinks is part of the reason she was offered the opportunity.
"I think people like people who [express] themselves and stuff like that." she said. "People like confident people, especially in the way that they dress and the way that they look, who are not afraid to just let it rip and let it out."
However, Wilder didn't always have the confidence she has now. She only began expressing her personal style the summer before her freshman year.
"I was just tired of it, and I was just like 'You know what? Do something different. Get out of the sweatpants and sweatshirt and do something else.'"
Her fashion sense has become a part of her identity, especially her self-expression.  She takes inspiration from pop culture from the 1980s.
"When I was younger I used to watch a lot of music videos [and] movies, like really old movies and whatnot from the '80s."
Despite her experience in Milwaukee fashion week, Wilder is not as drawn to modeling, but the fashion industry that stands behind it. 
"I'm not exactly sure what I want to do in [the industry], but I do want to be in it," Wilder said.