Get to know this year's AFS students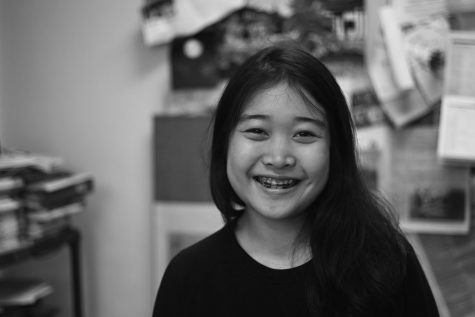 Mobile Ratchanunphat
Natpreeyada Ratchanunphat, who goes by Mobile, is a senior from Thailand.
Everyone comes to the US with their own expectations, and often things here surprise them. For Mobile, student behavior in the classroom was a bit of a shock. 
"I was surprised about the school here because the students can put their legs on the table and can share opinions with the teachers. In Thailand when I am in the classroom the students are very quiet and the teachers are very strict. We have to pay attention in the class."
One thing that Mobile doesn't really like about school at Shorewood is changing seats. 
"It's hard for me to make friends because in class we have to pay attention to the class, and when we change the seats sometimes I want to say 'Hi' to my friends but they disappear."
Mobile's favorite thing about the US so far has been travelling to big cities. 
"I went to Chicago and I loved it. I think it's like New York because it's a big city."
Yet, she also enjoys living in a smaller and more peaceful town like Shorewood.
Back home, one of her favorite pastimes is going to the movies.
"This town is far from the department store, and in Thailand I liked to watch movies at the theater. I'd watch movies every weekend. The theater in Thailand is in the department store, and when we go to watch movies we can go shopping and eating."
She also finds joy in music.
"I like playing music. I can play the piano, violin, guitar, and ukulele."
When traveling far away for such a long time, you start to miss certain things. But for Mobile, missing her family isn't her biggest worry. 
"I'm not homesick but I think I'm foodsick! I miss Thai food very much."
For anyone looking to travel abroad, Mobile has good things to say about southern Thailand.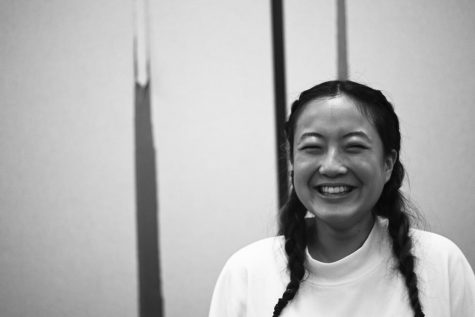 Haruka Takata
Haruka Takata is a senior visiting from Japan. 
Haruka likes that Shorewood is a smaller school compared to some of the surrounding schools.
"The school is very good. The number of students in the school is not as big as Whitefish Bay and other schools … I can know everyone [sooner] and I can remember students' faces sooner."
Haruka also appreciates how understanding everyone in Shorewood is towards her and her language skills.
"Teachers are so nice to me. I told my class teachers that I can't understand the whole class. Teachers always help me to take different tests than the normal students because it's hard for me to take normal tests. When I ask questions they are so kind to me and answer with easy English so that I can understand. Everyone's kind."
When asked what her favorite thing about Shorewood was, Haruka's response was simple. 
"Everything. But sometimes they're hard things for me of course, but everything is going better and better everyday."
In her free time, Haruka likes the performing arts and staying active.
"I'm doing dance and that is so fun, everyday activities like yoga class are also so fun."
Although Haruka is liking Shorewood, there are a few things that she misses about her home in Japan. 
"[I miss] my family and friends and food."
Haruka believes that international travel and education is an important aspect of life. 
"We have to know about each other and there are many things that we don't know, like stereotypes. Everyone thinks the Japanese wear kimonos all the time or there are Samurai in Japan but that's not true. When I came here I figured out many things that I didn't know, and many things that I was wrong about. To understand each other International Education is a good thing."
One thing that surprised Haruka was the clothes Shorewood students wear. 
"Everyone wears Shorewood sweatshirts or t-shirts."