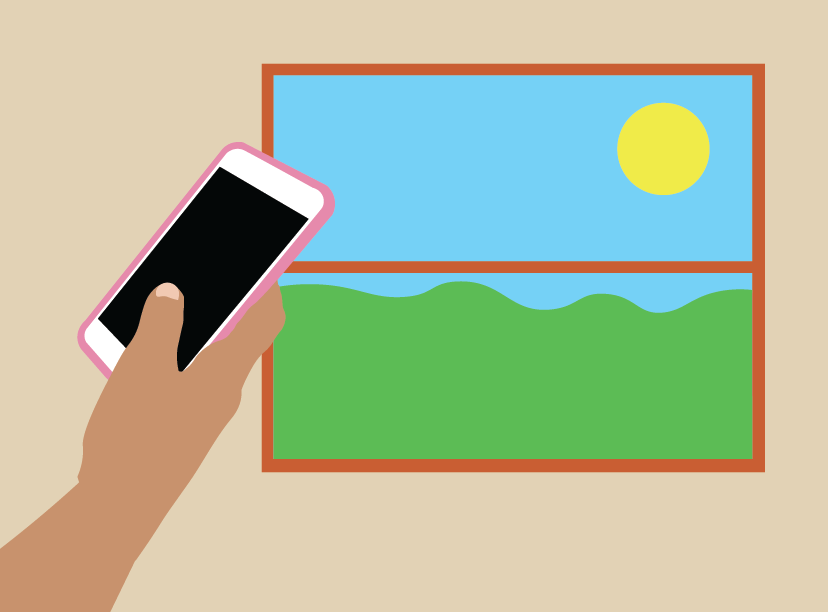 Shannon Carlson
As the school year comes to a close, students are excited for the warm weather and freedom of summer. However, teens are often too immersed in their technology to truly appreciate the outdoors and enjoy summer to the full extent. A study by the Pew Research Center reveals that 45 percent of teens report to be online "almost constantly."
Although it can seem easy to direct message or Snapchat a friend, it is important to remember that through this form of communication, we sacrifice the true connections that can be made in real life. Instead of relying on these non face-to-face forms of communication, try calling someone or better yet, knocking on their door. 
It's no secret that the "screen epidemic" is a huge concern. According to a study from the Pew Research Center, 60 percent of teens—those between the ages of 13 to 17—say that spending too much time online is a "major" problem facing their age group, with about nine in ten teens dubbing it a problem. 
There are plenty of ways to enjoy the summer while keeping screen usage to a minimum. Spending time with friends and trying new things will make the summer a more memorable one. During many get togethers, you probably won't even need your phone. Make some plans, but in the end, an impromptu get together may be more spontaneous and more fun. An easy way to prepare for anything is to pack a bag with the essentials and go on an adventure. 
This summer, Shorewood students should make it a priority to unplug and enjoy their break with friends and fun activities. Whether it be going to Summerfest, hitting the beach, or going to the parks, there are plenty of ways to enjoy the beautiful weather that do not involve staring at a screen. Forming real relationships with your peers is much more meaningful than the fake ones you may make on Instagram or Snapchat. 
Enjoying the great outdoors can be very beneficial to students' mental health as well. Challenge the Storm, an organization focused on addressing mental health issues, says that 20-30 minutes outside will significantly reduce stress levels. The exposure to natural light has been shown to cause higher self-esteem and better moods as well.
Yes, summer may be your time to unwind after a stressful school year, but a little bit of outdoor exercise gives your body revitalization and releases endorphins. Running, hiking, swimming, or biking outdoors is a great way to appreciate summertime.