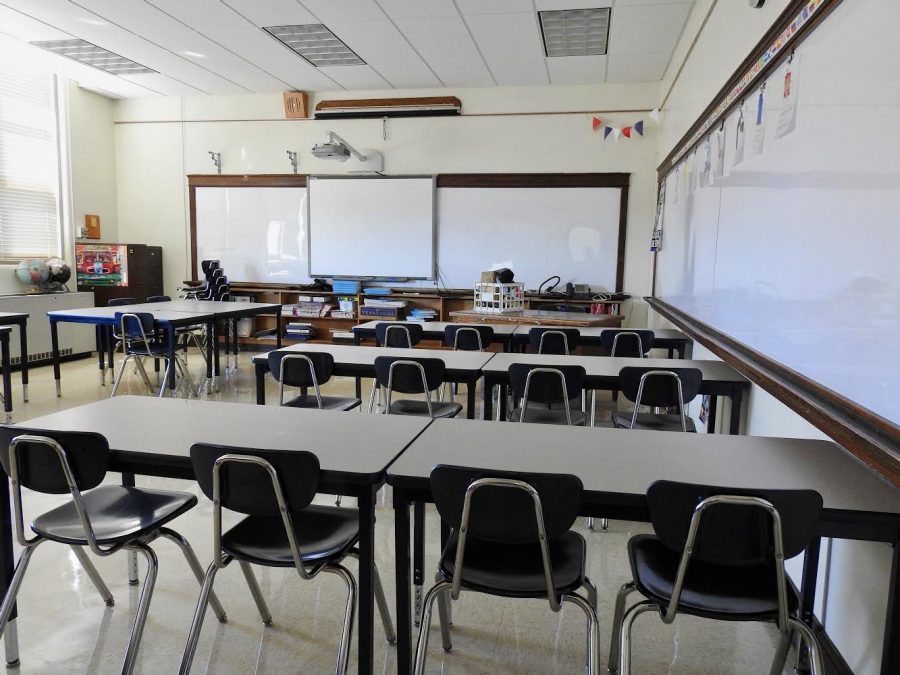 Jamie Puppe
Online school timetables will look different at each level, just as they did in-person. At the high school, classes will be taught in longer blocks of 70 minutes, with only three or four classes per day. 
With longer class periods, teachers will need to find ways to engage their students beyond traditional lectures. 
"The idea is that it's not just [the student] sitting with the entire class listening to the teacher for the 70 minute period of time, but there is truly trying to get some interaction as much as we can in the large group, small group, large group, small group," Davis said.
Exactly how that will look will depend on the teacher. Burke says she plans on spending synchronous time doing activities, saving note taking for independent learning. 
"I am looking more at doing a kind of flipped classroom thing, so I'm hoping that my students will be doing more of the going through the slides and the information on their own so that when we do have our synchronous or live learning sessions we can focus on doing application stuff, working through an activity, maybe some virtual labs," Burke said.
Aside from planning how to structure each lesson, teachers have to figure out what types of assessments they will conduct virtually. While traditional tests could still be an option, it's easier to cheat when you're sitting at home surrounded by technology than when you're sitting in a classroom. One option might be to assign more projects. 
"Teachers are going to need to spend some time working out what their unit tests are," Davis said. "A lot of the assessments can be done virtually, or can be done online anyway. A lot of our textbooks have the ability to do some of those assessments online that we don't necessarily use because it's easier to do it face-to-face. As much as we can do online we will. Otherwise there's going to be, you know, you continue to write papers and do some projects."