Senior returns from year abroad in Spain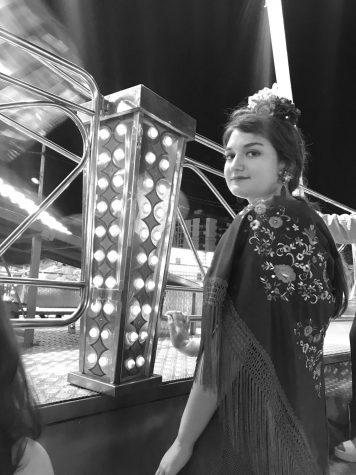 Annabelle Ahlers, senior, traveled abroad last school year to Seville, Spain with CIEE. She left in September of 2018 and returned June of 2019.
After spending a year in another country, returning home is unusual. Ahlers explained what it's like to return to a place that hasn't changed. 
Ahlers thinks that she has changed more than the people she knows in Shorewood have over the past year.
"You've changed so much and you've grown so much, but everything is kind of distant from you," Ahlers said. "Everything, in a way, is kind of the same. So that's the strangest thing for me coming back from Shorewood… It's just this weird disconnect."
She says that her host family in Seville was different. Ahlers and her host mom bonded over their Spanish-speaking skills: they were both learning. 
"My host mom, she was from the Philippines, and she could not speak Spanish," Ahlers said. "My host father… left Spain when he was 16, and he lived in Vienna, Austria for 40 years. So it was just 3 years ago that he came back to Spain. So when he spoke Spanish, he spoke Spanish very strange: he spoke mostly German and English."
Ahlers lived in a neighborhood in Seville, which she compares to Walker's Point in Milwaukee. Her family had an apartment in one of the buildings she mentions as being a large part of the infrastructure of the city.
"I would compare Seville to Milwaukee, in size," Ahlers said. "I lived in the more industrial part [of town]. There were so many apartment buildings. [They] were really big." 
Ahlers came back to the United States with a new outlook on America and things she may have taken for granted before studying abroad. 
"I think I have a lot of appreciation for the American school system," Ahlers said. "I left [Spain] with such an appreciation for America, and especially for the American school system… The teachers here are so caring, so supportive. They really care about you as a whole person… They're so invested in you and your personal growth."
Ahlers says the best thing about studying abroad are the people you meet.
"The people that I met, the relationships I [made], I cherish them so much," Ahlers said. 
If anyone is intimidated by speaking a forgeign language that much in an environment like that, Ahelrs says not to worry.
"In the end, with my host family, I spoke English almost the whole time," Ahlers said. "What came most from [the trip] was the relationships I made with people because they just got so deep and so amazing."
If Ahlers has one thing to say, it's to go and study abroad for yourself.
"If you get a chance to go abroad, go abroad," Ahlers said. "Do it. Don't hesitate."